MOTT HAVEN, Bronx (WABC) -- A fire tore through several floors of a self-storage facility in the Bronx overnight.
Fire crews worked for hours to keep the flames from spreading.
140 firefighters responded to the blaze that started just after midnight at the Tuck It Away facility on Walton Street just off East 138th Street in the Mott Haven section.
Some were sent initially to attack the fire from the interior, but it was deemed far too dangerous.
The fire will be attacked from the exterior throughout the day, according to the FDNY.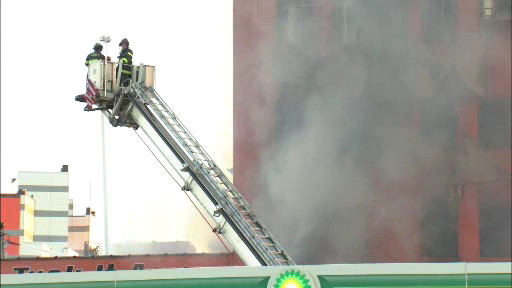 The fire chief says the side of the building where the blaze is believed to have started has collapsed.
No injuries have been reported. The cause of the fire is under investigation.
There are a number of street closures in the area, including East 138th Street between Madison Avenue and the Grand Concourse, Madison Avenue in both directions, and the northbound Major Deegan service road.