HUNTS POINT, Bronx (WABC) -- Two young girls were rescued after a fast-spreading fire broke out in an apartment building that left 10 people injured in the Bronx Tuesday.
The fire started just after 1 p.m. on Hunts Point Avenue between Seneca Avenue and Gilbert Place in the Hunts Point section.
Raw video of the fire:
The FDNY said the fire started on the first floor of the five-story building and spread quickly. The fire reached four alarms and took a while for firefighters to bring it under control.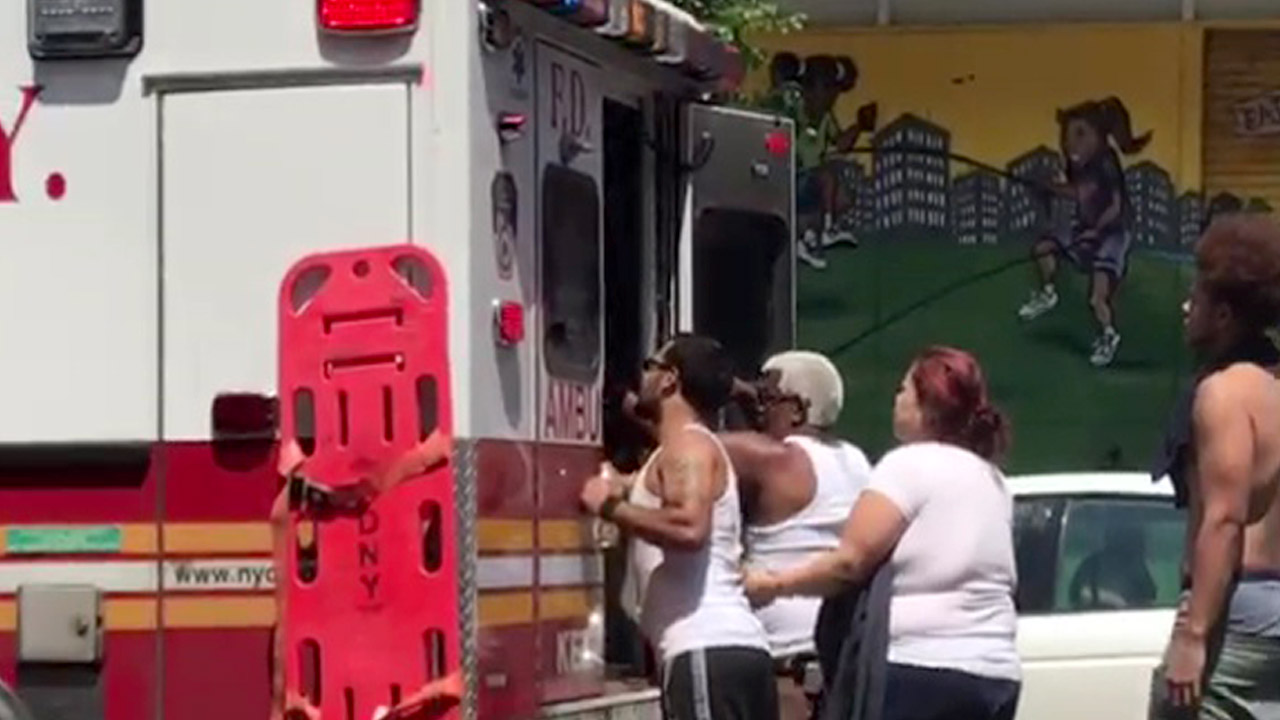 Two young girls were alone in their third floor apartment, which was filling with black smoke.
Their neighbors, Reyes Pacheco and Anthony Faison, tried to go into the apartment but there was too much smoke. So they went around to the fire escape and pulled the girls to safety.
The sisters are OK, but the their mother and grandmother are seriously rattled.
"I left apartment for a few minutes to go shopping and then I don't know what happened," their mother said.
A third girl who suffers from asthma was treated by paramedics.
Officials said of the 10 people hurt, seven had minor injuries and three had moderate injuries.
The Red Cross was called in to help 35 residents who were displaced by the fire.