SUFFOLK COUNTY, Long Island (WABC) --
Police are searching for vandals in Suffolk County after a rash of anti-Semitic graffiti.
Since January 1, the words "Trump Lies" have been spray-painted on structures in five different locations. In each instance, a swastika replaced the letter M in Trump.
The incidents are being investigated by Suffolk County Police Hate Crimes Unit detectives.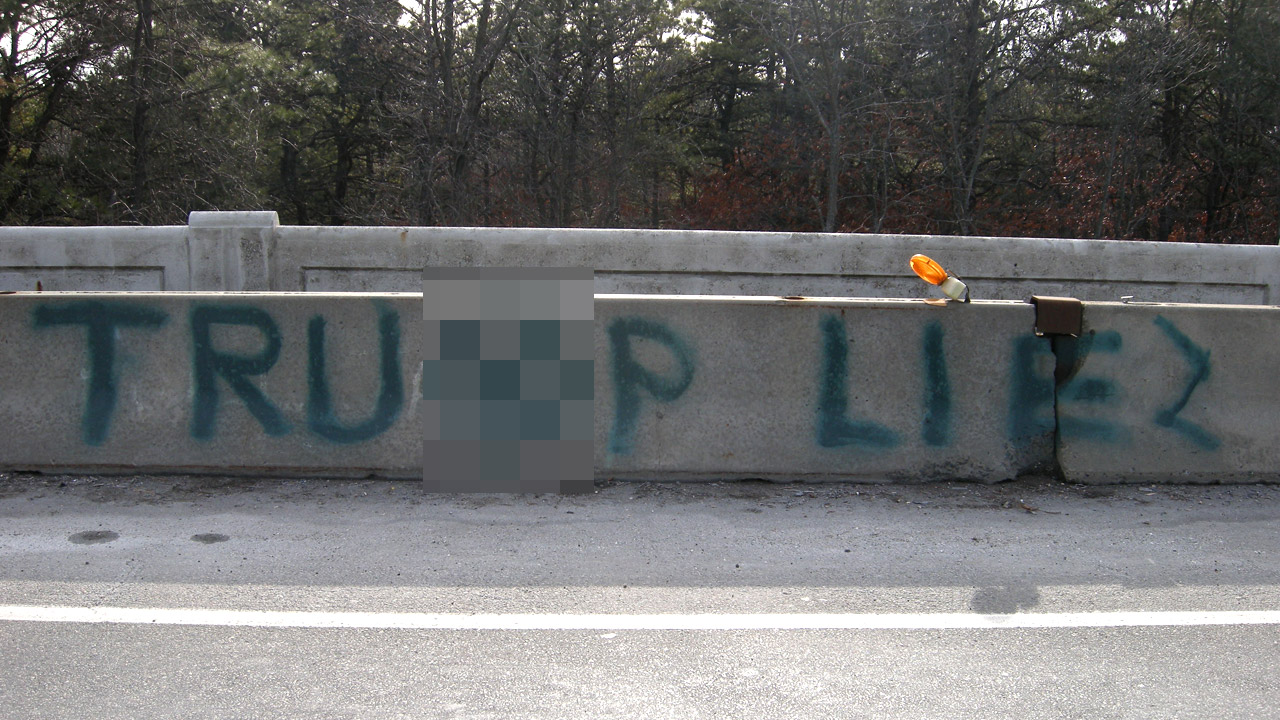 Suffolk County police say the vandalism happened throughout the months of January and February on various overpasses, signs and buildings, though it is unclear if the same person was involved. This also comes after a wave of threats against Jewish communities centers across the nation.
Governor Andrew Cuomo visited the Sidney Albert JCC in Albany Wednesday, applauding leaders there for remaining strong during a trying time. He reiterated his commitment to finding who was responsible for calling in bomb threats to a number of JCCs the state Monday.
"This is repugnant to everything we believe as New Yorkers," he said. "It is an act of cowardice. It suggests a basic misunderstanding of who we are as New Yorkers and what we believe as New Yorkers. This state was founded on the premise of equality, and the promise of freedom from discrimination.
Suffolk County Crime Stoppers is offering a cash reward of up to $5,000 for information that leads to an arrest.
Dates and locations of the graffiti:
1/1/17 - County Road 19 bridge overpass at LIE
1/2/17 - Hawkins Avenue at LIE overpass
1/18/17 - Front wall of 83 Horseblock Road
2/3/17 - Cement Barrier - Horseblock Road at LIRR Overpass
2/27/17 - Billboard sign on westbound Veterans Memorial Highway, 250 feet east of Locust Ave.
Anyone with information is asked to call anonymously to Crime Stoppers at 1-800-220-TIPS. All calls will be kept confidential.