EAST NEW YORK, Brooklyn (WABC) -- Hundreds of people gathered to remember the imam and associate who were gunned down and killed outside a mosque in Queens over the weekend.
Family, friends and community members gathered in Brooklyn for the funerals of 55-year-old Imam Maulama Akonjee and 64-year-old Thara Uddin.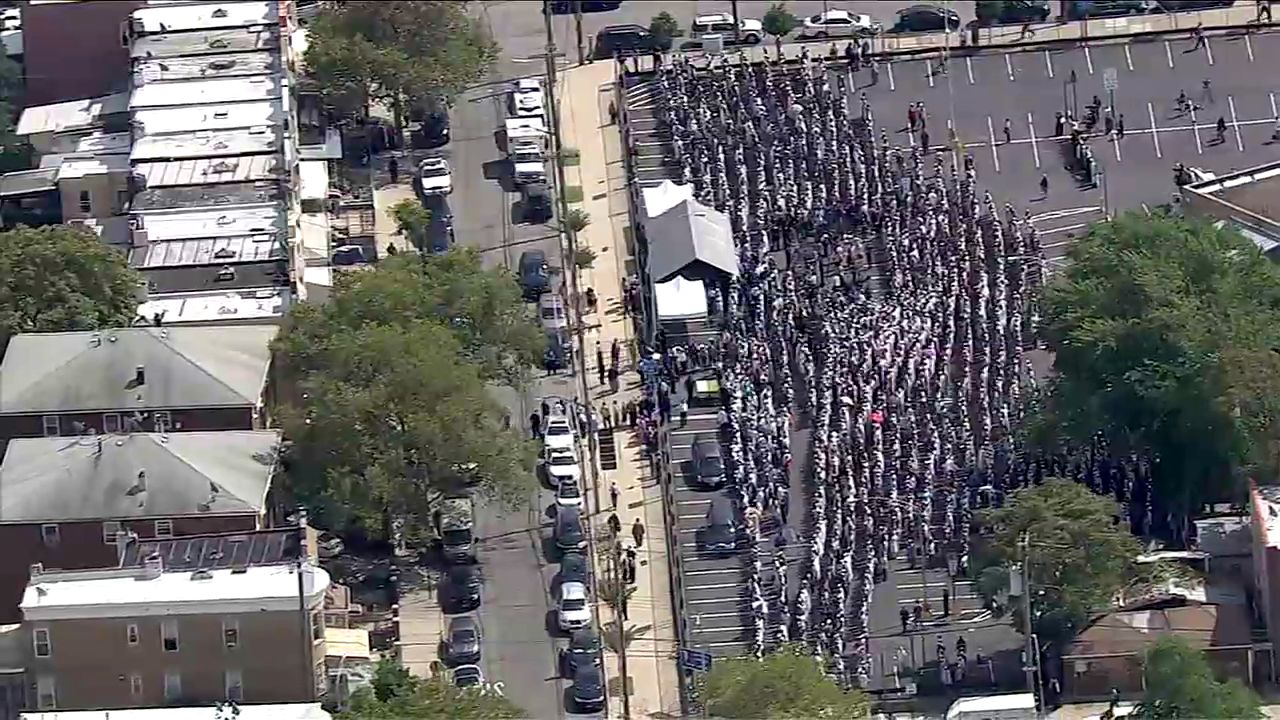 The two were shot in the back of the head as they walked near the corner of Liberty Avenue and 79th Street in Ozone Park Saturday.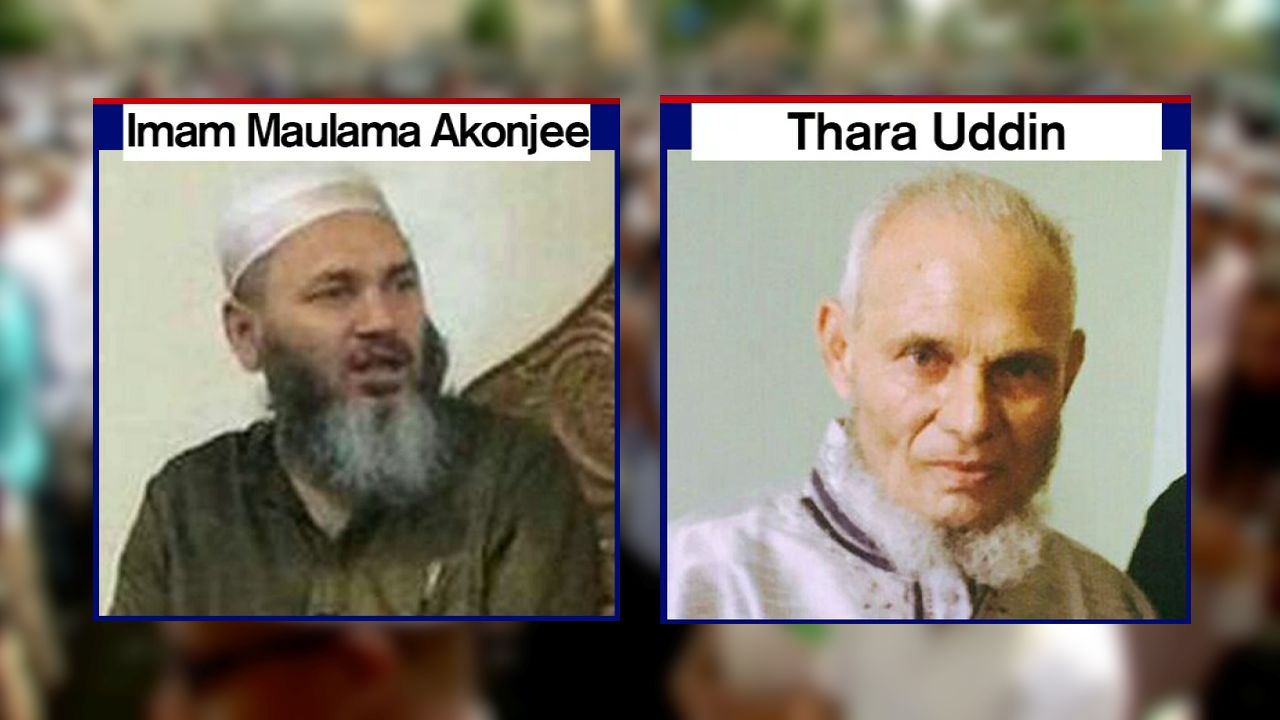 At the funeral, Mayor Bill de Blasio said Muslims make New York better and stronger. The crowd applauded when he said that whoever committed the crime will be brought to justice. He also said the community will get extra police protection.
"Maulama Akonjee and Thara Uddin served this city as well," he said. "They were examples of goodness and righteousness. They were examples of peace and understanding. We will take their example and build upon it."
Emotions ran high, as some shouted for justice as a man spoke at the podium.
Police have not called the murders a hate crime as they continue to investigate the suspect's motive. Both men were wearing traditional religious attire, and Akonjee was carrying about $1,000 in cash that was not taken.
"He always wants peace," Akonjee's son, Naim Akonjee, 21, said of his father through tears. "Why did they kill my father?"
Police are questioning a person of interest in the execution-style murders
, but no official arrest has been made in the case.
Police say a 35-year-old man was taken into custody late Sunday after an apparent hit and run in Brooklyn and is being held at the 107th Precinct. Authorities had previously released a sketch of the suspect they were looking for, seen leaving the scene of the double murder in a Chevy Trailblazer. He allegedly struck a bicyclist with that same vehicle sometime over the weekend and then fled the scene.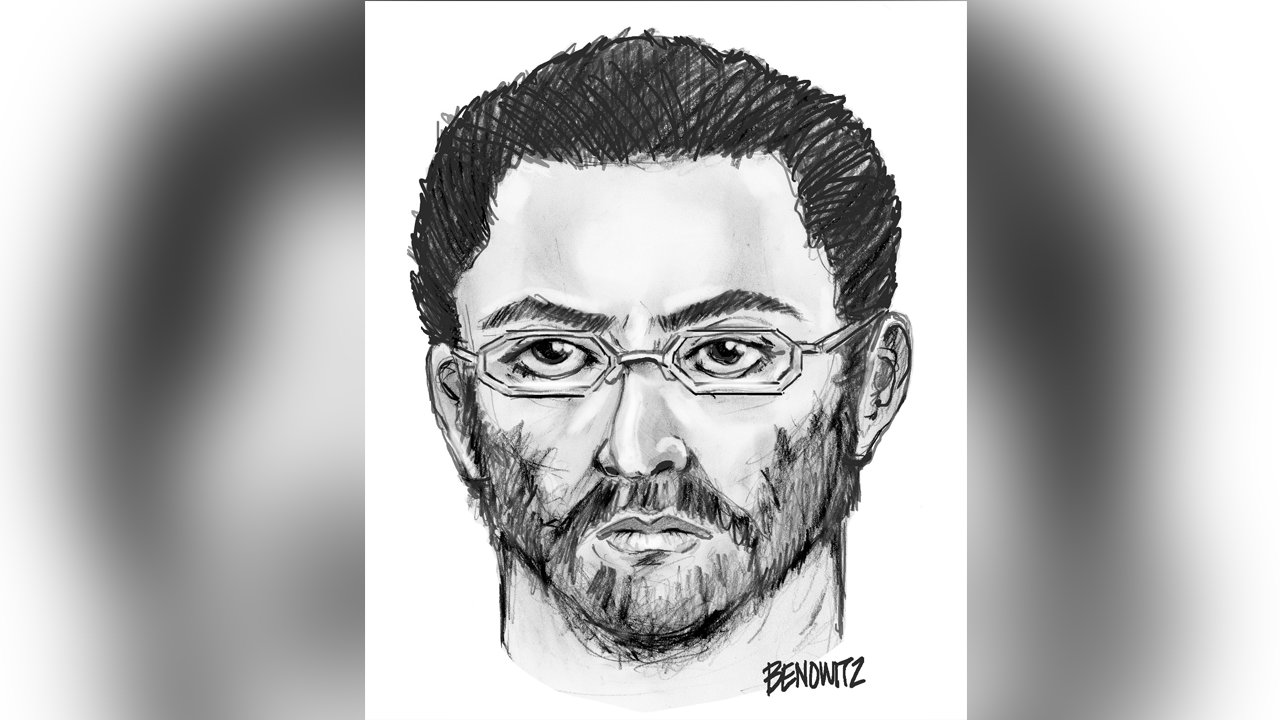 Monir Chowdhury, who worshipped daily with the two men, said he had moved to the community because of its large Bangladeshi immigrant population, but in recent months has been harassed by people shouting anti-Muslim epithets.
In one incident, a man called him "Osama" as he walked to the mosque with his 3-year-old son. With the killer still on the loose, Chowdhury decided it would be best to drive to prayer services.
"A lot of neighbors said, 'Hey, don't take your kid with you,'" he said. "People, they just hate us."
Several police officers were stationed outside the mosque on Sunday as worshippers remembered the victims and remarked on their devotion to their families and faith.