PHILADELPHIA, Pennsylvania -- An internet troll picked on the wrong elected official, whose fierce comeback involved a now-viral Facebook smackdown and even a call to that troll's grandma.
Representative Brian Sims with the City of Philadelphia knows how to put haters on notice -- and those are his words.
It started when "David" wrote two hurtful, hateful words on the openly gay Center City representative's Facebook page.
One word was a racial slur and the other a homophobic slur.
Sims told our sister station, WPVI, he doesn't take bullying lightly, so he took on this "computer coward."
When he clicked on the man's page, he saw that David had been publicly posting his phone number.
So Sims called, but it turns out that number belonged to David's grandma.
Sims responded to David's two-word attack with this: "David, I can't tell if you're just a really dumb little boy or an angry bigot, but I know for sure that you shouldn't have posted your grandmother's telephone number on your Facebook page so many times. She and I just had a very disappointing chat about you. We'll chat soon."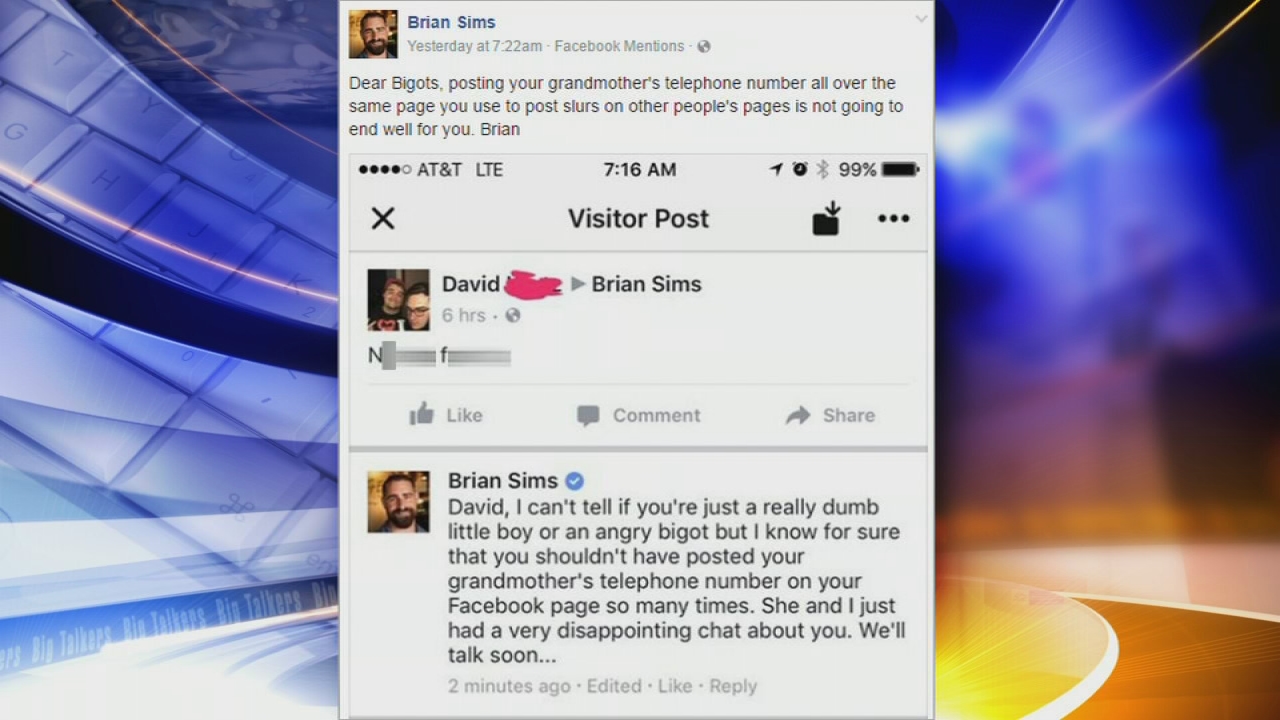 And they did chat. Sims admits it didn't resolve anything and he still doesn't know why this "20-something white guy from Michigan" went after him.
But when Sims fought back,he swiftly became a social media hero.