QUEENS VILLAGE, Queens (WABC) --
It was a tragic day on the tracks after a Long Island Rail Road worker was hit and killed by a train Saturday morning in Queens. Now investigators are trying to figure out what happened.
The LIRR worker was fatally struck just before 10:30 a.m. First responders raced to a section of tracks west of the Queens Village station, however medics could not save him. Officials say the worker died on the scene.
The accident happened on the westbound side of the tracks, causing service to bypass the station. Passengers had to be evacuated after the crash. Shuttle buses were available to make up for the gap in service.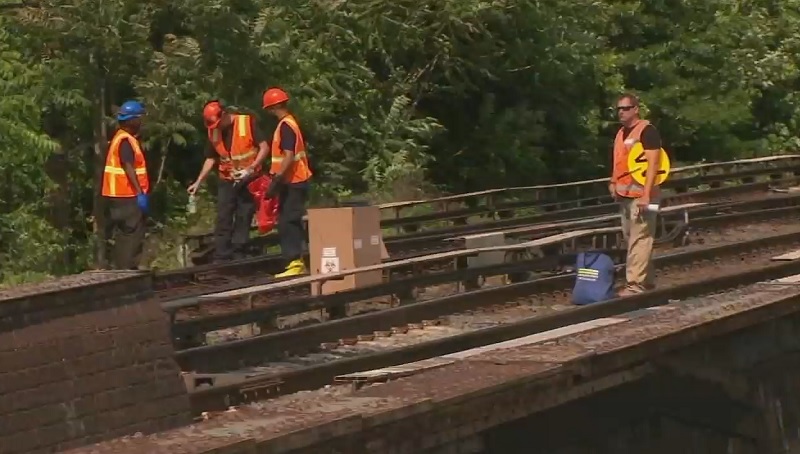 Officials have not yet released the identity of the victim, or what the worker was doing when this happened. The big question is whether the worker was supposed to be on the tracks, or did something go wrong, and the engineer of the train did not know he was there?
Crews are still investigating.