MARINERS HARBOR, Staten Island (WABC) -- A man has been charged with murder and concealing a corpse after his common-law wife's body was found on a dolly Friday on Staten Island.
31-year-old Anthony Lopez was arrested Saturday. He went before a judge Saturday night after being transferred from the 121st Precinct following his arrest in East Harlem.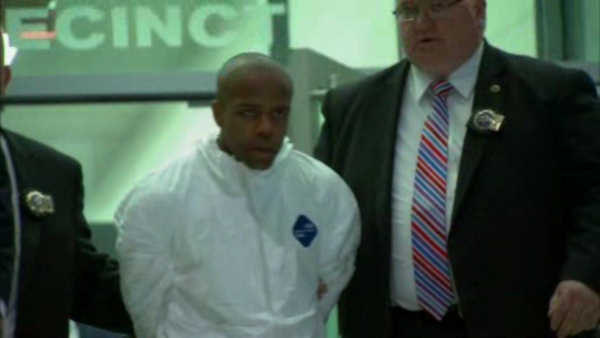 The NYPD says Lopez fled Friday morning after an off-duty detective saw him wheeling the corpse, identified as 26-year-old Aduba Obiamaka, covered with a sheet, on Staten Island and tried to question him.
Police say that officers, acting on a tip, located Lopez in Manhattan and arrested him after chasing him several blocks. They say he had shaved his head.
The 31-year-old is no stranger to law enforcement - he has 52 prior arrests dating back to 2007. His wife reportedly has 19 prior arrests herself, and the couple has 4 domestic violence incidents on file with police.
According to the Medical Examiner, Obiamaka was asphyxiated.
Before Lopez was transferred to the police precinct, he went to a hospital to deal with drug withdrawal problems.
Eyewitness News is told that Lopez called his brother making statements indicating he had killed his wife.
(
Some information from the Associated Press)