FREEPORT, Long Island (WABC) -- Freeport police officer Corey Cooke did not expect to see smoke from a fire at a home on Roosevelt Avenue on his way into the office Monday morning.
"Immediately I called the Freeport Police desk so they could start the response of the police and fire department. Once I got there, I was met by a few neighbors, and they told me the house was still occupied," says Cooke.
Next, arrived Nassau County Police Officer Gary Boulanger. He, too had seen the smoke on his way to work at 6:30 a.m.
Here is the view from NewsCopter 7: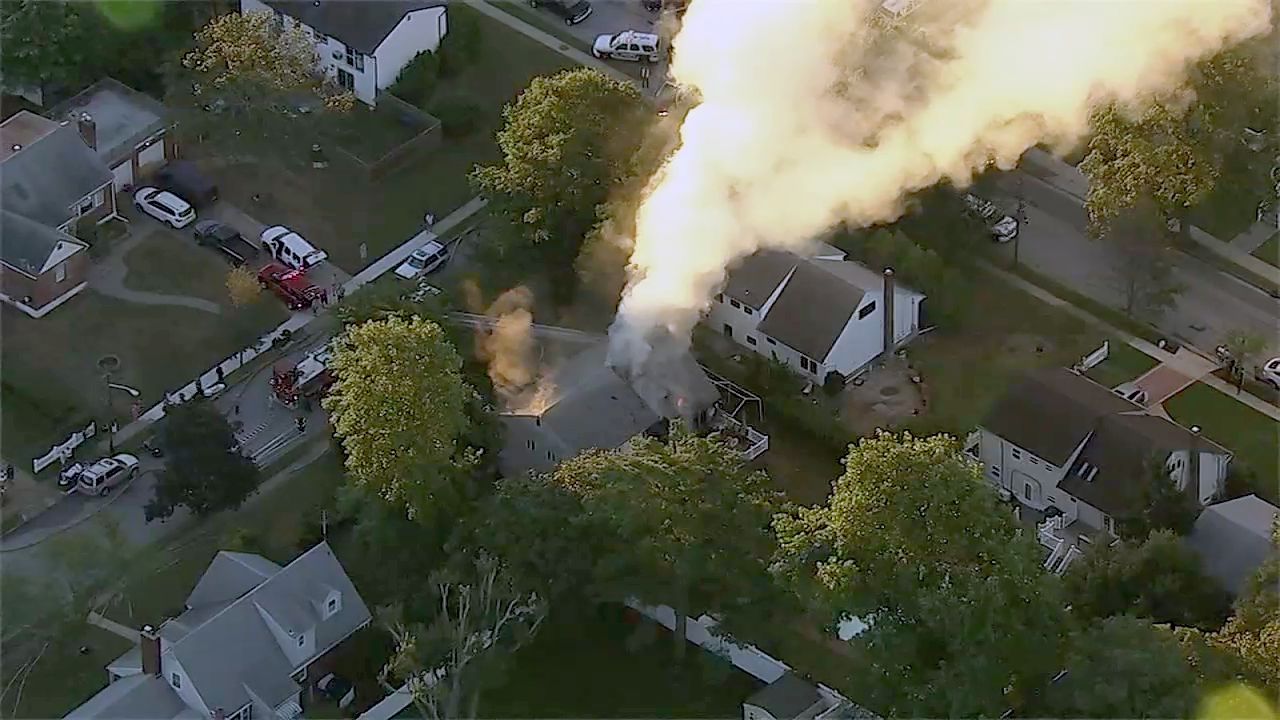 "We went in and took the first couple of people outside and asked them if there was anyone else still inside. We took another individual out and asked them once again if anyone was inside, and I think that's when they said about the grandmother," Officer Boulanger said.
The grandmother was 90 years old, and she had fallen, but the situation inside the home was becoming precarious.
"At that point, the smoke had become so thick that the walk was impossible, so we got in on our hands and knees," Officer Boulanger adds.
6 people in total were taken to the hospital suffering from smoke inhalation, but they are alive today because of Boulanger and Cooke. They received a fitting honor this afternoon.
"There's no doubt in my mind if these people continued in that environment, that atmosphere of carbon monoxide, the outcome would have been much fifferent," said Victor Politi.
There is no word yet on what started the fire.