MIDTOWN, Manhattan (WABC) -- Police and EMS are on scene of a stabbing in Midtown Manhattan Wednesday afternoon.
The incident happened on West 30th Street between Broadway and 5th Avenue around 3:30 p.m.
The 16-year-old victim suffered a laceration to his chest, and he was transported to Bellevue Hospital in stable condition. Police say the teen is not cooperating, and so far, the motive and circumstances are unknown.
Here's a look at the scene from NewsCopter 7: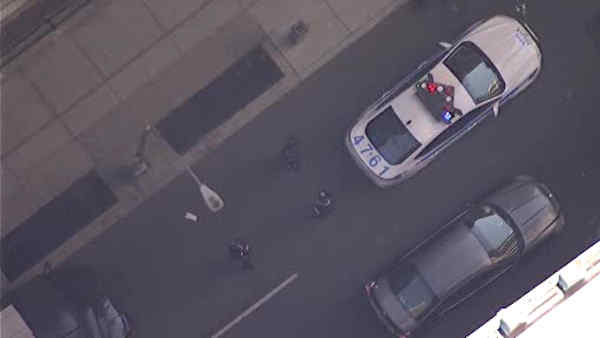 Three suspects are in custody and being questioned by police. null