BAYONNE, New Jersey (WABC) --
The pilot who miraculously survived after his small plane crashed into a New Jersey neighborhood is now speaking out.
56-year-old George Pettway saying in a statement he is thankful to all the people who ran to his help, including strangers, emergency crews, and hospital staff.
The FAA says the Piper PA-28 crashed in the area of Avenue E and East 41st Street.
Officials say Pettway was trapped inside the plane screaming 'get me out!'
(Photo courtesy RadioMoBounce)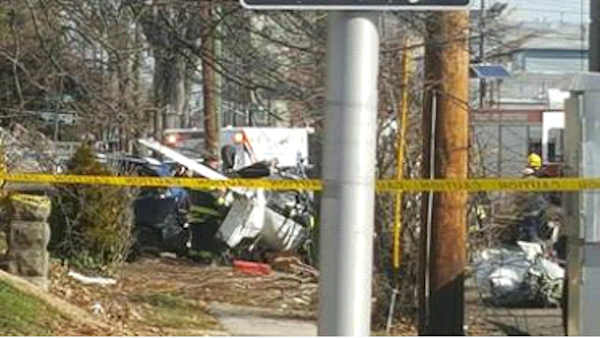 The plane ended up upside down, with some of the wreckage entangled in power lines.
"I actually did see a flash go by, and then I heard 'boom, boom, boom' and I ran outside," says eyewitness Anthony Palmisano.
No one on the ground was injured. Four cars on the street were destroyed or damaged in the crash. The plane also narrowly missed a gas station.
He suffered a broken a broken arm and ribs.
Authorities say Pettway encountered mechanical issues just before his plane went down Sunday in Bayonne.