FAIRFIELD, Connecticut (WABC) -- Police in Connecticut are trying to piece together a deadly domestic dispute.
On Tuesday, Fairfield police shot and killed 51-year-old Christopher Andrews, who they said attacked his wife and three children around 6 a.m.
Authorities said an officer with 20 years experience responded to a report of an active assault at a home on Mountain Laurel Road and was immediately confronted by Andrews who had a weapon. The officer discharged his firearm, striking Andrews.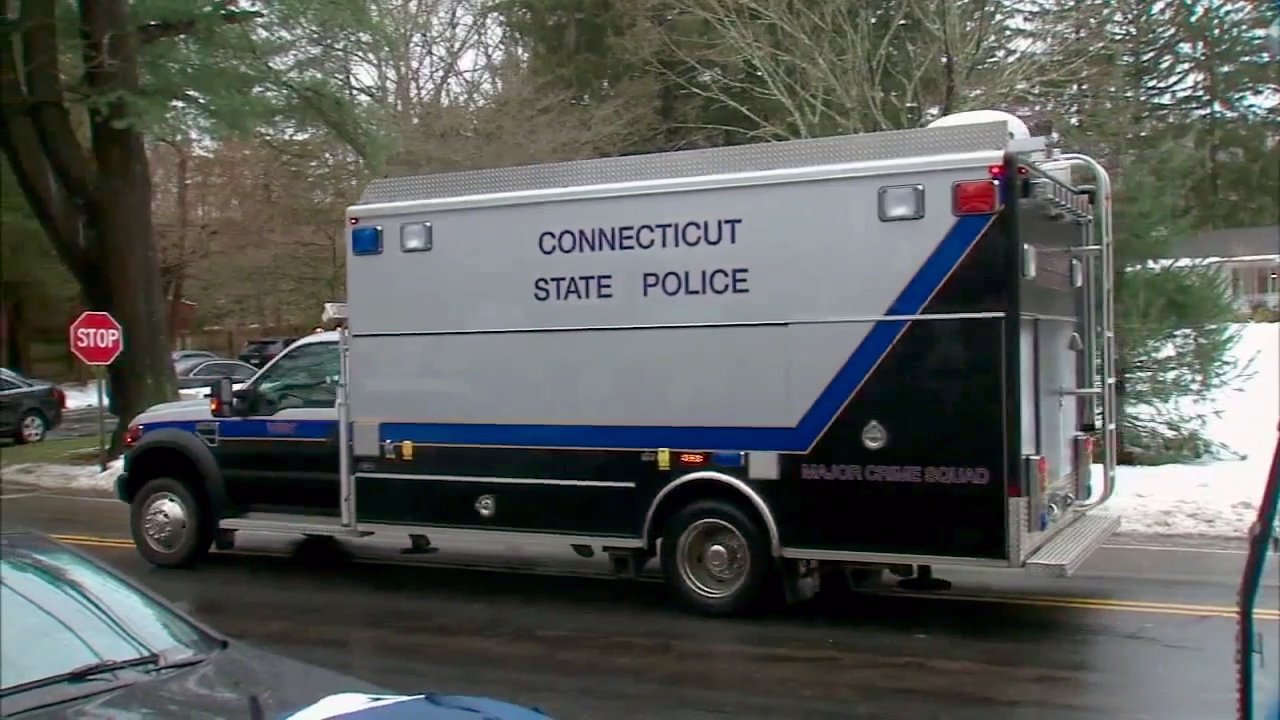 Additional officers arrived on the scene and found the four victims seriously injured inside the house, suffering from stab wounds and blunt trauma. The adult female was transported to Bridgeport Hospital, while the children -- ages 12, 13 and 15 -- were rushed to Yale New Haven Hospital and St. Vincent's Medical Center. The mother and at least one child were critically injured.
The 13-year old, a girl, reportedly called 911, while it is believed her 15-year-old brother may have wrestled the weapon away from their father.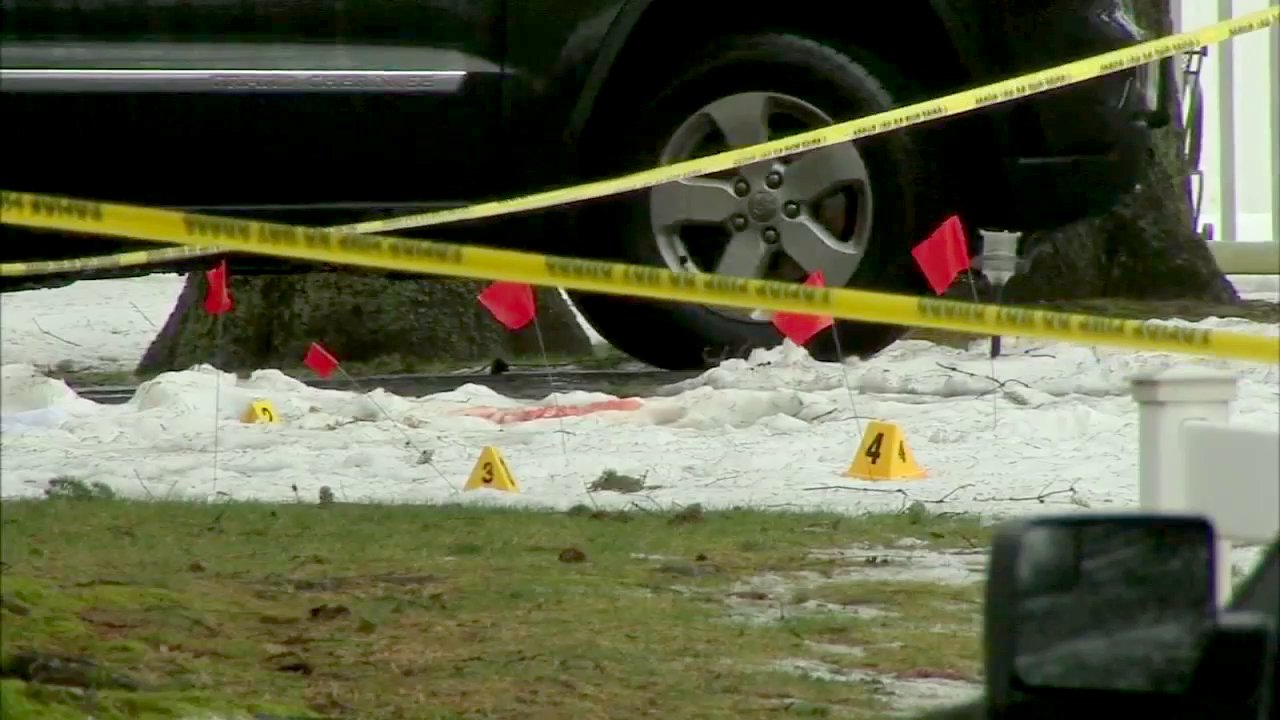 The officer involved in the shooting was also transported to St. Vincent's Medical Center for evaluation. The suspect was pronounced dead at Bridgeport Hospital.
All four members of the family remained in the hospital Wednesday and are recovering from their injuries. A motive for the attack is unclear. Christopher Andrews was an attorney at a Manhattan law firm.
The scene was secured, and the road was shut down Tuesday to all traffic to allow the investigation to take place.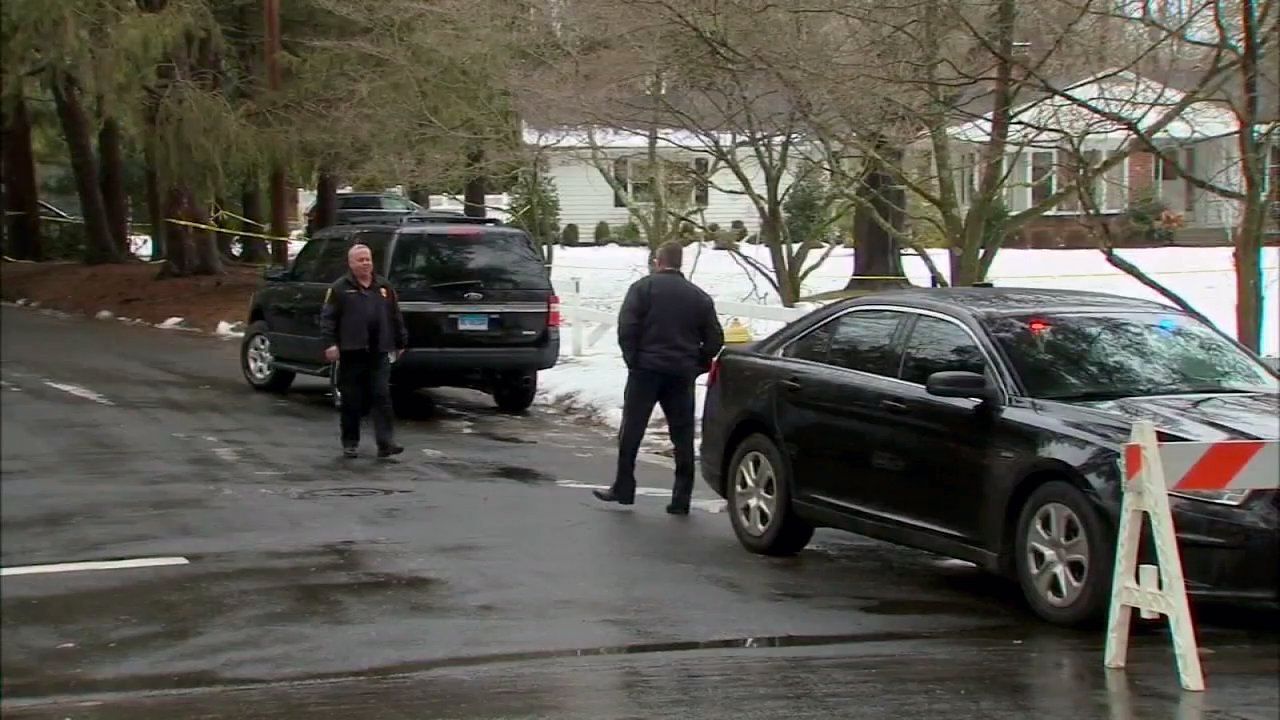 The investigation is active and ongoing.
Police said there is no documented history of domestic trouble in the home.
null