NEWARK, New Jersey (WABC) --
Police are looking for a group of people who they say have been taking clothes from a laundromat's dryers in New Jersey.
Around 1:45 p.m. on March 10, two people went into a laundromat at 176 12th Ave., purchased bags from a cashier and took customers' clothing from dryers, according the Newark Police Department.
They left in a large silver or tan-colored SUV, possibly a Tahoe, police said.
The first suspect is described as a black woman wearing a blue jacket and pink shirt. The second suspect is a black man or woman wearing a brown jacket and a red hooded sweatshirt with the word "Eagle" written in white letters on it. Police released these surveillance photos: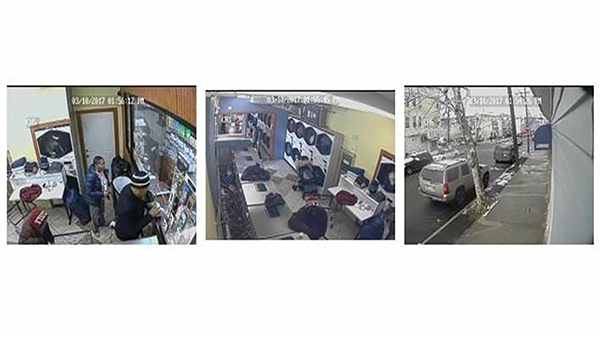 The investigation is ongoing.
Anyone with information about the case is asked to call 1-877-NWK-TIPS (1-877-695-8477) or 1-877-NWK-GUNS (1-877-695-4867).