NEW YORK (WABC) -- The mother of an unarmed black teenager who was fatally shot by an NYPD officer in the Bronx is calling for justice after the officer abruptly resigned Sunday.
Constance Malcolm spoke out at a news conference in New York City Monday, calling Officer Richard Haste "reckless and dangerous, a ticking time bomb waiting to kill again." She made it clear that even with Haste resigning, justice has not been served. She is also demanding two additional officer be charged, and other be investigated.
"There's no way a cop should break into your home, kill an unarmed person, and walk free, let alone get a pay raise every year from the time he killed my son, and overtime," she said. "We have the two other officers that we have no clue to the charges that they have on them. Is this the same outcome they're going to be? He's going to let them resign? Where's my son's justice? Where is the city of New York's justice for the people in our community? Mayor (Bill) de Blasio, you show us again, time and time after again, that black lives don't matter to you."
Haste
abruptly resigned from the NYPD to avoid being fired following a disciplinary trial
. He reportedly decided to resign after being informed on Friday that the Department Trial Commissioner found him guilty on all counts and recommended that his employment be terminated.
Ramarley Graham was 18 when he was
shot once in the bathroom of his Bronx home
in 2012 during a drug investigation.
He was killed in front of his grandmother and 6-year-old brother.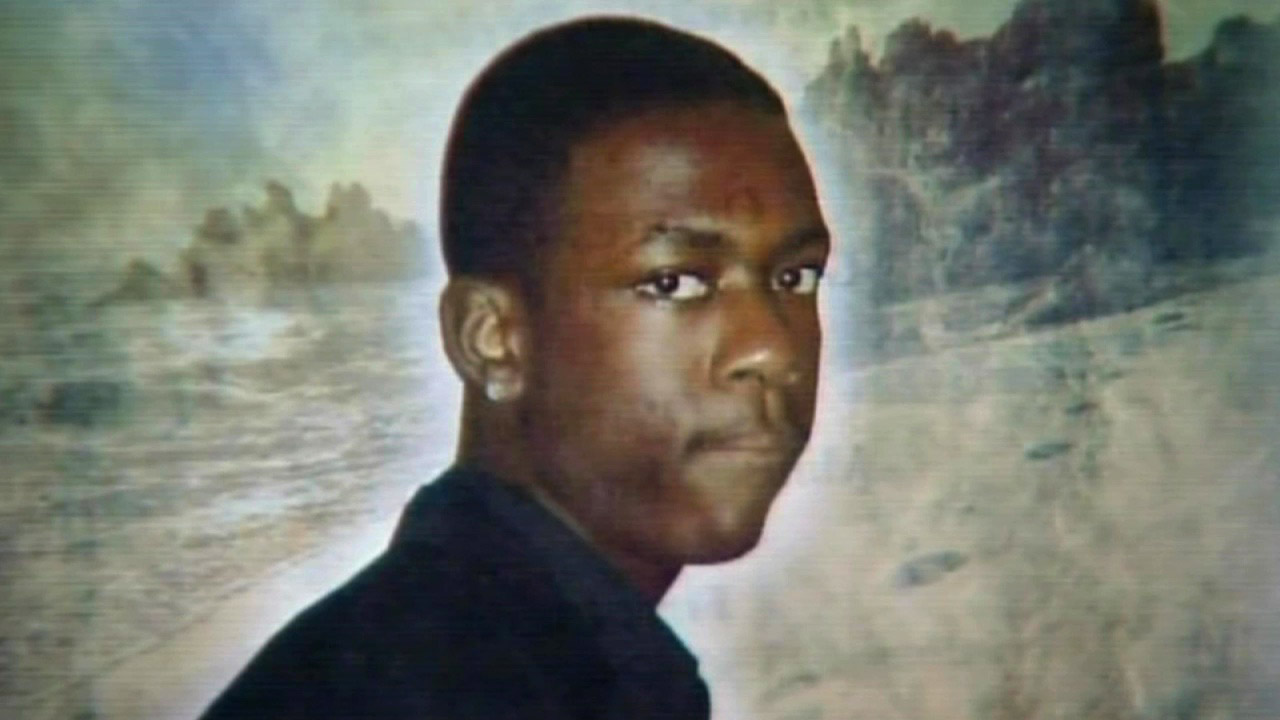 Haste faced departmental charges for demonstrating "poor tactical judgment." He was accused of not taking obvious steps to defuse a fatal standoff that ended in Graham's death.
Mayor de Blasio said that the disciplinary trial ended with the right decision - termination.
"Ramarley Graham was a son, a friend and, most importantly, a young man with his whole life left to live. Nothing can take away the profound pain left after his loss, but I hope the conclusion of this difficult process brings some measure of justice to those who loved him," the Mayor said.
Malcolm released a statement following the announcement of the officer's resignation, saying in part:
"My son Ramarley was gunned down and murdered by NYPD Officer Richard Haste over 5 years ago. Richard Haste should have been in prison but instead of even firing him, the de Blasio administration let him resign. This is just another example that the de Blasio administration doesn't care about justice and accountability. Every step of the way, the Mayor and NYPD have dragged their heels and have refused to hold officers accountable for murdering my son."
BACKGROUND INFORMATION
Earlier in January, Haste for the first time publicly described the events five years ago that took place in the house when he fired one shot, killing Graham.
"The absolute last thing I ever wanted to do was pull that trigger other than at a paper target," he said.
Haste, department prosecutors claim, should have set up an outside perimeter and called for emergency service officers.
Haste initially faced a criminal manslaughter charge in the death, but the case was dismissed because of a procedural error. A new grand jury declined to indict, and federal prosecutors also declined to bring charges.
The family settled a wrongful death lawsuit against the city for $3.9 million.
(The Associated Press contributed to this report.)