EAST VILLAGE, Manhattan (WABC) -- More than a year after a deadly explosion in the East Village, the restaurant destroyed in the blast reopened in a new location.
Pommes Frites now calls Greenwich Village home.
Two men were killed when the explosion tore through the Belgian-style cafe in 2015.
The site of the explosion is now leveled, and a memorial stands at the scene.
Nick Figueroa, 23, was on a lunch date at the first-floor restaurant when a
gas line exploded and the building collapsed
.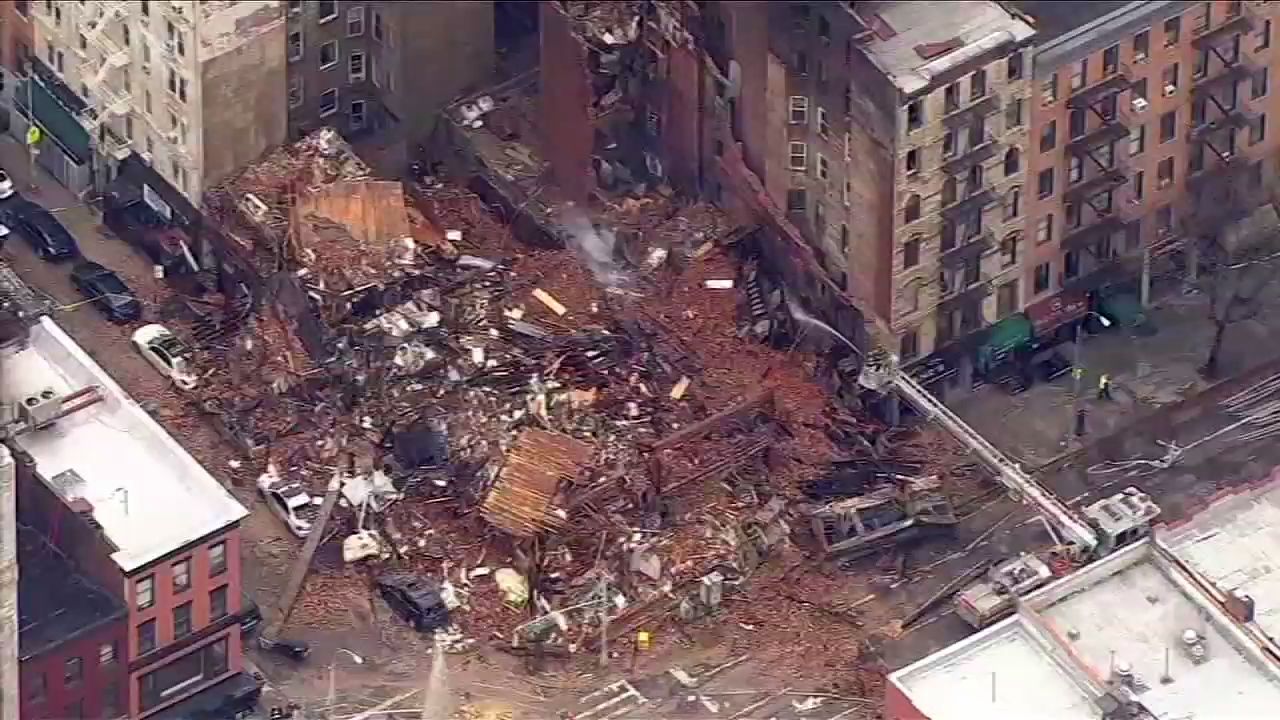 A 26-year-old restaurant employee, Moises Locon, was also killed, and dozens were left homeless.
Customers were lining up just hours into the small restaurant's grand re-opening.
"It feels great," co-owner Suzanne Levinson said. "But you know, bittersweet in a sense."
After 18 successful years, Pommes Frite's owners had no choice but to move, and they finally settled on a location on Macdougal Street.
"I'm trying to look forward," co-owner Oma Shorshi said. "And hopefully maybe it's even going to be better for us."
Judging by the steady stream of French fry lovers inside Monday, that expectation is not unreasonable. But even with the thrill of a new beginning here, there is an underlying sadness because of all that was lost.
"There's no real comparison in terms of the impact that that day on the community and on loved ones and family," Levinson said.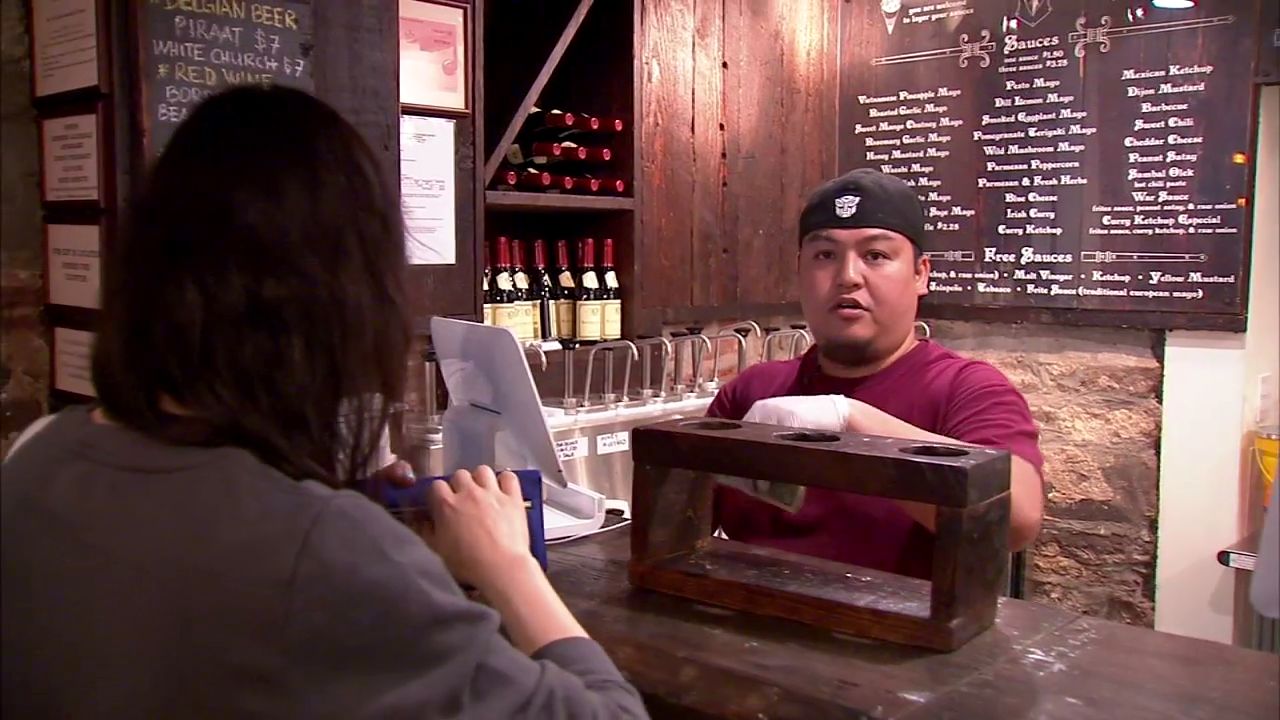 The community took note of how the explosion affected the small business as well, raising about $26,000 in the aftermath to help. Zej Mocczydlowski was a regular, then and now.
"Everybody who lives in that neighborhood loved this place," Mocczydlowski said. "So we're all really happy to see it back up and running."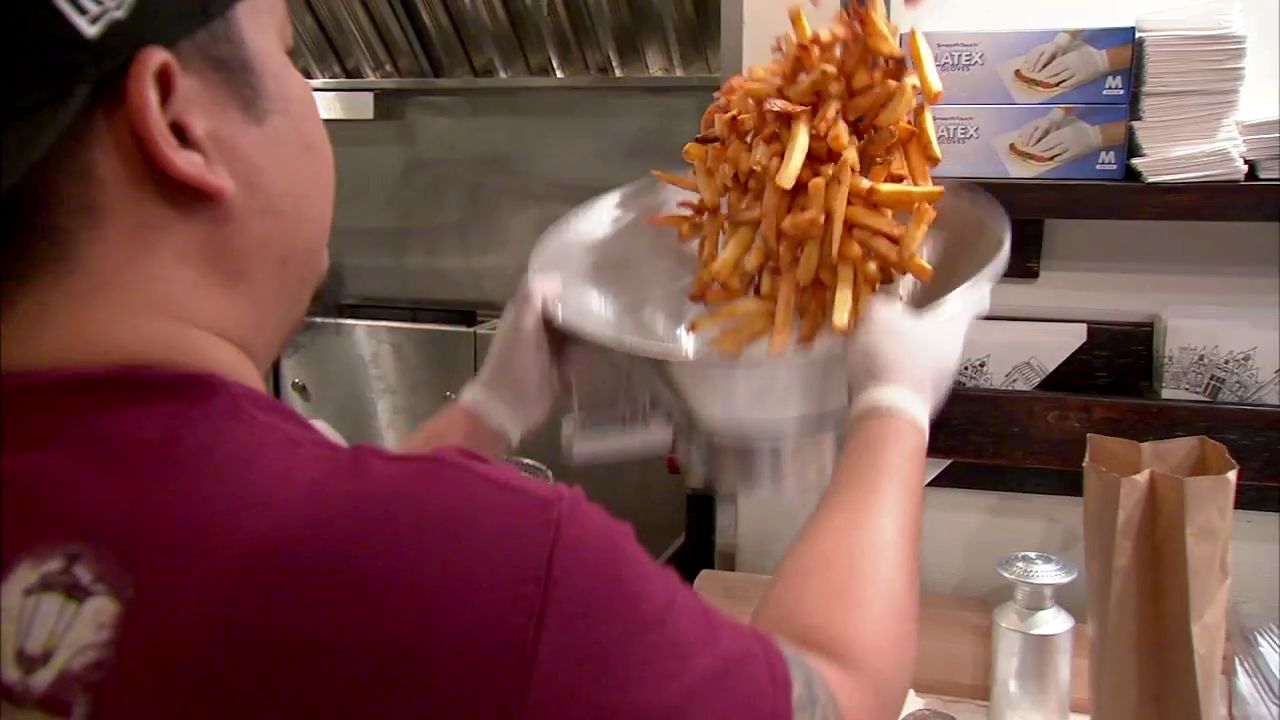 But make no mistake, it's the magical combination of hot oil and potatoes that makes Pommes Frite's success the second time around a good bet.