MIDLAND BEACH, N.Y. (WABC) -- There were heavy traffic delays Staten Island bridges Friday evening due to a police investigation.
From a thousand feet up the misery was unmistakable. Newscopter seven chronicled the epic backup from the New Jersey line, across the expanse of Staten Island, over the Verrazano, and into Brooklyn.
It was an unbroken chain of Friday night brake lights.
"It really is frustrating. Everybody's trying to go home," a driver said.
It was a terror scare that led to this. More specifically, a retired NYPD officer's pictures of a family with what looked like assault weapons, in the parking lot at Staten Island's Midland Beach.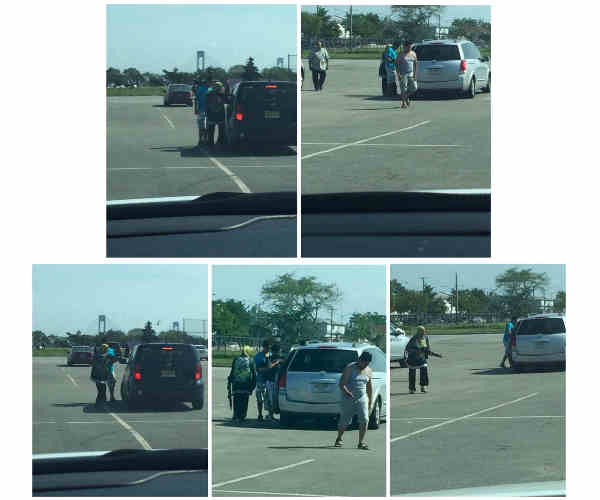 It was just a day after a gunman's attack in Tennessee, and with fears of self-radicalized ISIS sympathizers targeting military and police, that was enough for cops to establish checkpoints at the Outerbridge Crossing, the Goethals, and the Verrazano.
And Fort Wadsworth wound up locked down for two hours, platoons of heavily armed cops out front.
But in the end, police determined there was no threat. These weapons, they realized, were paintball guns. The license plates of one of the cars was tracked to a paintball company.
But security expert Manny Gomez, who investigated terror cases in the FBI, says this was no overreaction.
"It's Friday, looking forward to the weekend, and next thing you know there's some lady with a fake gun, causes all type of trouble," a resident said.
No arrests have been made, and police said the investigation is continuing.