CROWN HEIGHTS, Brooklyn (WABC) -- A suspect was wounded in a police-involved shooting in Brooklyn early Friday.
Police encountered the 20-year-old man at Saint John's Place and Rochester Avenue in Crown Heights just after 1:30 a.m.
According to the NYPD, officers on patrol saw a man running southbound on Rochester Avenue being followed by another man who had a black firearm in his hand.
The officers saw the man fire at the person he was chasing and then continue to run south on Rochester Avenue in the direction of the officers.
The officers exited their vehicle and gave tactical commands to the suspect to drop the gun but their commands were ignored, police say.
A sergeant fired at least two times, striking the suspect once in the left thigh.
He kept running southbound where he discarded his weapon and finally collapsed in front of 1525 Saint John's Place, where he was apprehended. Eyewitness News obtained exclusive video of the foot pursuit and the gun drop.
A black .25 caliber handgun was recovered at the scene.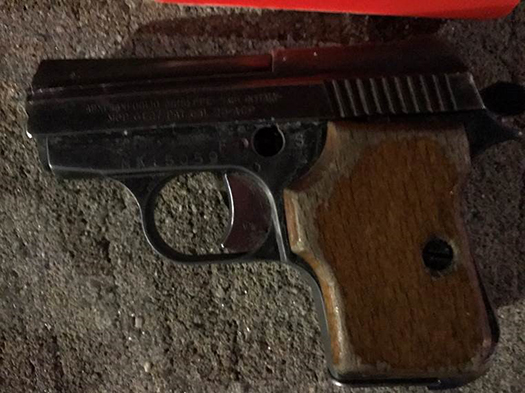 "The officers heard shots being fired, and they continued to drive the area of Rochester between Park Place and Sterling Place," said Asst. Chief Jeffrey Maddrey, NYPD Patrol Borough Brooklyn North. "They observed one male running from another male, they observed that man with the firearm firing a weapon."
Surveillance video showed the undercover officers from the gang unit showing up on the scene around 1:30 a.m. Friday. Police say they told the suspects to stop running but he didn't.
"The sergeant, who was one of the officers in the vehicle, he exited his vehicle and discharged his weapon at least two times, striking the man once in the thigh," Maddrey said.
Investigators say it all started as a gun battle between two men who were running down Rochester Avenue shooting at each other, with one of the bullets going into a neighbor's window.
The bullet entered the apartment of Abu Sakher, going through his clothes and coming to rest feet from where he was sleeping.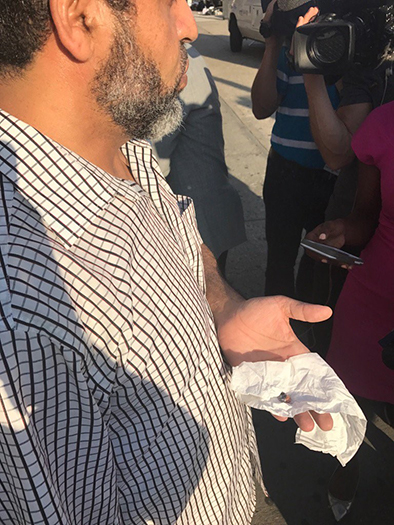 Police believe the bullet may have come from the .25 gun they said was tossed on the sidewalk during the shootout.
The suspect was taken to Brookdale University Hospital for treatment of a non life-threatening injury.
The suspect's mother came to the scene and claimed her son never had a weapon.
"You hear shots fired, what kid's gonna run. He's not going to stand there, he's going to run," said the mother, Akia Langhorne. "They see my son, he's black, he ran, and they shot him."
Police say the suspect had seven prior arrests.
Three police officers were treated for tinnitus following the shooting.