HARLEM, Manhattan (WABC) -- The NYPD says a 16-year-old boy who was shot in Manhattan on Friday has died.
Police say Juwan Tavarez was shot in the head outside a public housing complex in East Harlem and taken to Harlem Hospital in critical condition. Tavarez succumbed to his injuries on Sunday.
No arrests have been made and the shooting remains under investigation.
Crime Stoppers released a poster with Juwan's photo, announcing a $2,500 reward for information leading to an arrest.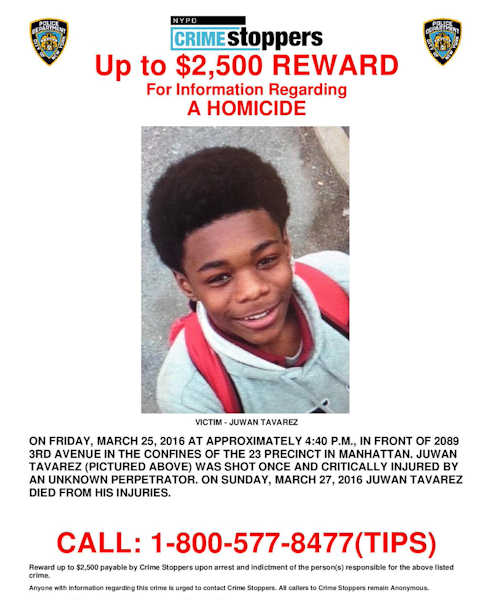 The shooting happened at about 5 p.m. at the Jefferson Houses, located on 3rd Avenue between East 112th and East 115th streets. The housing complex is directly across from PS 57.
The NYPD said the teen boy was shot on the grounds of the NYCHA complex.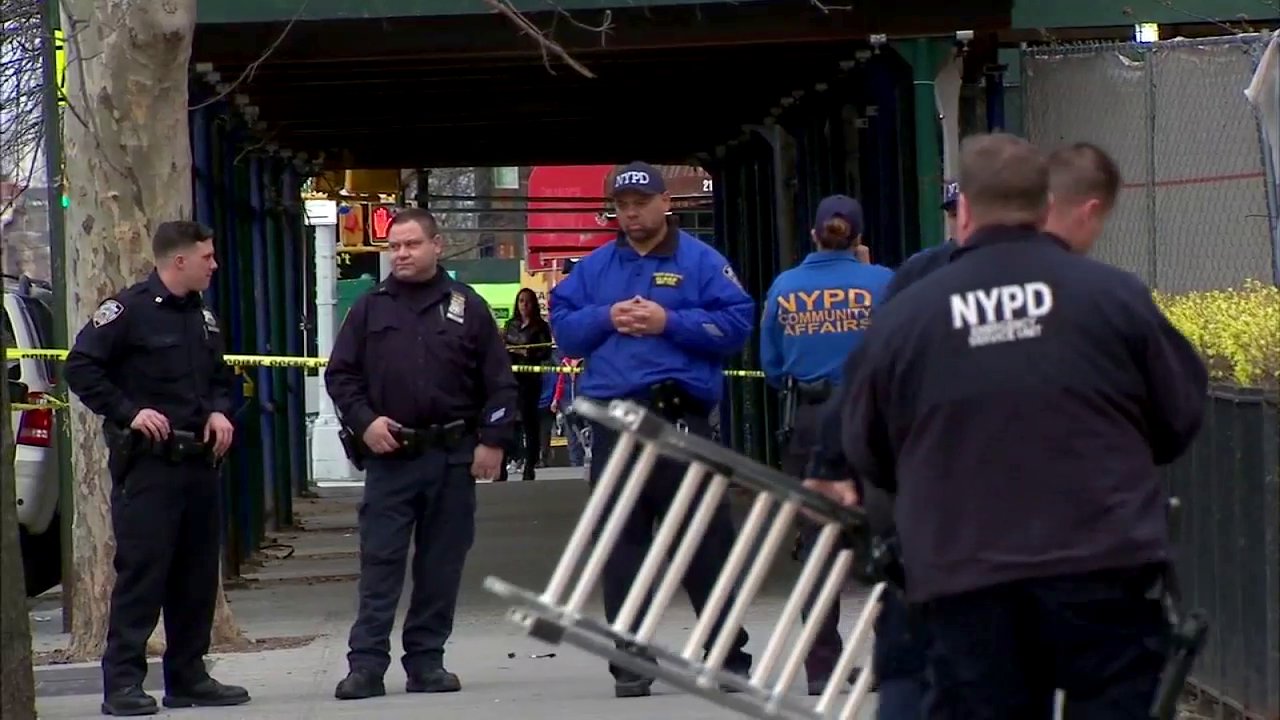 Police say the incident started as an argument between two groups at the complex.

(The Associated Press contributed to this report.)