MORRISANIA, Bronx (WABC) -- John Nevarez says his dog 'Chulo' is the perfect example of man's best friend. The shih tzu is more than a companion - he protects the Vietnam veteran.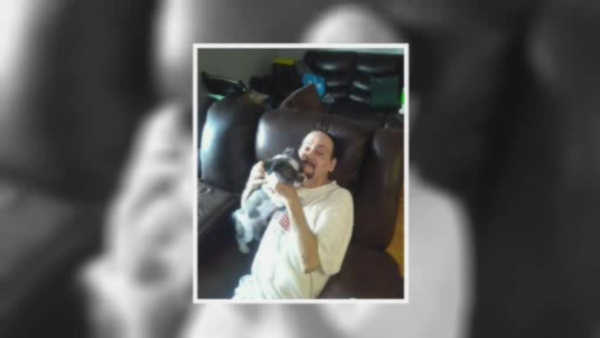 "I have diabetes, and when I get sick, he senses it, and it starts to bark," Nevarez says.
Sunday afternoon around 4:30, John tied up Chulo outside the Associated Spermarket on Third Avenue in the Morrisania section of the Bronx. He usually takes his service dog inside, but he figured he would be quick. Surveillance shows a man untying Chulo, and walking away with him.
Store employees could not believe what happened.
"That's his best friend. We all know the dog, we know his name - his name is 'Chulo'. We were in shock. It was hurtful because we know how special the dog is to him," says Supermarket Manager Danaley de Jesus.
"I've had him since he was six months old with me, and my wife, she died, I promised her I would take care of him," adds Nevarez.
Now, Nevarez stands outside the store answering calls from the fliers he has handed out. He is offering a $2,000 reward - the money he planned to use to pay his rent.
"I would go homeless for him. I don't know where he is, or what this person did, but I hope he has a conscience and drop him off somewhere," Nevarez said.
Nevarez says Chulo has a microchip, so if someone drops him off at an animal shelter, they'll get him home.
Anyone with information on Chulo's whereabouts is asked to call Crime Stoppers at 800-577-TIPS.