STAMFORD, Conn. (WABC) -- A shooting in Stamford killed a woman out serving food Monday night at Lione Park in Stamford.
It was a senseless, random shooting that has taken the life of a single mother. Three suspects are in custody. But it has set off an unusual chain of events.
"It's very sad, very sad," said the victim's friend, Welwyn Cope.
Friends of Maxine Gooden remember her the way she was and now tragically with a candle lit memorial, they honor her memory.
"She's just a nice person, down to earth," said the victim's friend Annette Rose.
She says Maxine was socializing with friends when police say three men entered the park with a gun and apparently bad intentions.
"It doesn't appear that she was targeted," said Stamford Police Sgt. Paul Guzda. "It was total chaos. The park was filled with people at that hour. People socializing and at that time we had our victim who was shot once."
Maxine was in the park, as she was on occasion, having made soup and other food and was selling it to help support her five children, two of them underage.
"She made the food herself and bring it out here and keep it warm and serve you. Whether you had money or not, you were going to eat," said Rose.
As they gathered again in the park, Maxine's friends were joined by Stamford Mayor David Martin, who's deeply troubled by this murder, only the third in Stamford this year.
"That was a terrific person that was a random victim of horrific, senseless gun violence," said Martin.
Sadly he says, the city was considering different measures like lighting and cameras to make the park safer.
"I wish we didn't have this to prove us right. This is just awful," he said.
On this night without the safety measures, a couple of Good Samaritans followed the three men.
"They were able to provide us with the license plate and within 15 minutes one of our patrol officers spotted that car," said Guzda.
Arrested and charged with murder was Jhonel Telemin. Deshawn Hayes and Morris Moore are both charged with conspiracy to murder.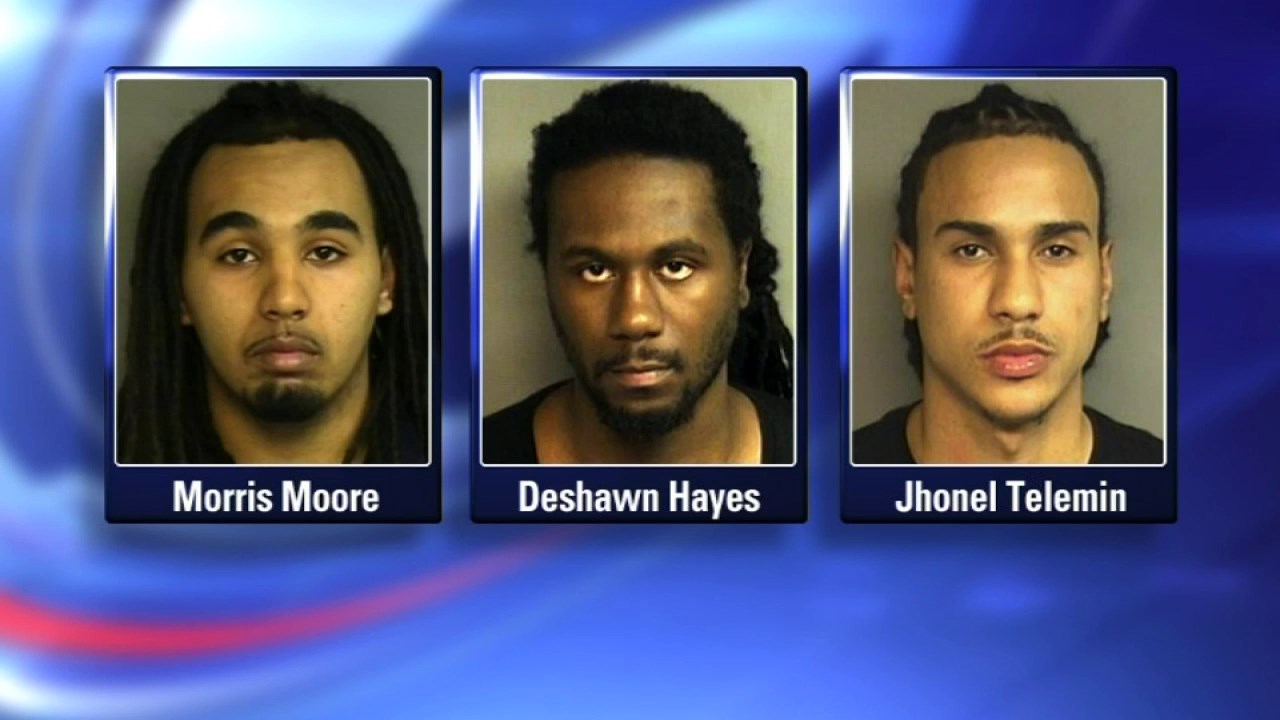 Now there are thoughts of Maxine's children.
"We need, you know to help the kids out. Thinking of her kids, getting them some help," said one friend.
The shooting sent two more shots into nearby townhouses, dangerously close and frightening for one family.
A bullet shattered the window frame in Jackson Staack's home and came about a foot from where he and his young daughter would normally cuddle together each night.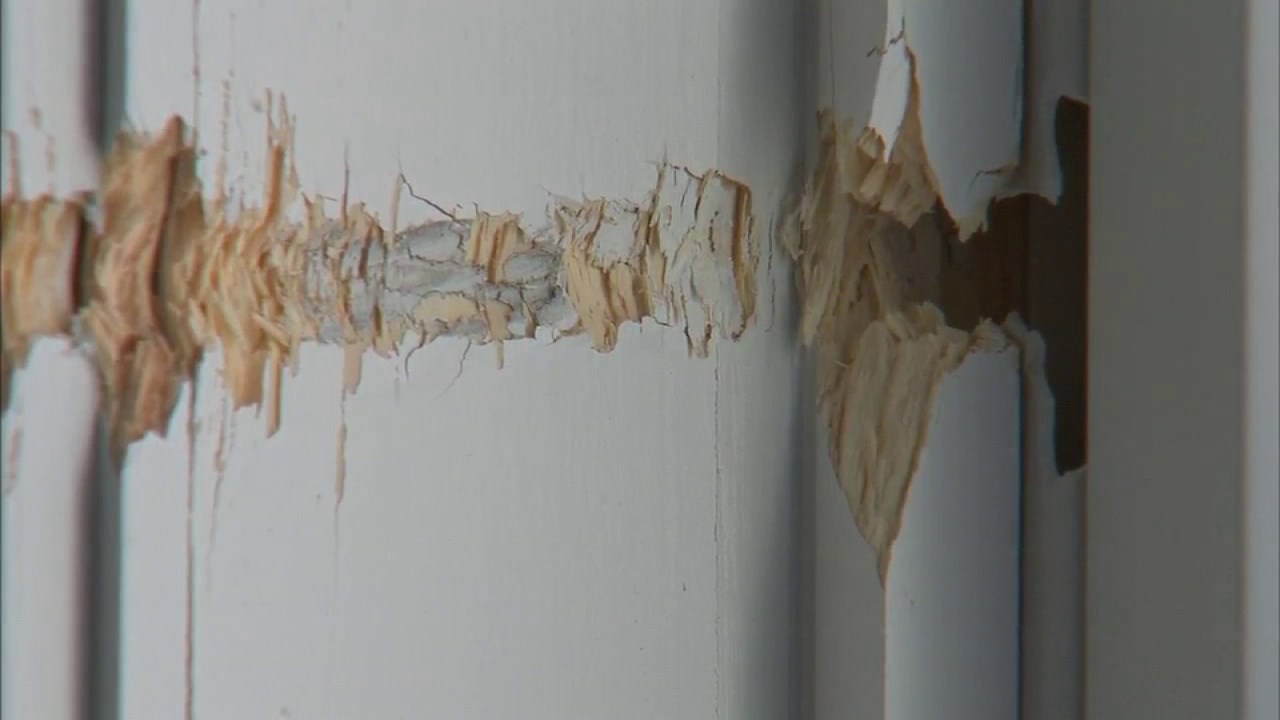 "I was pretty scared about it because we have a baby," said Staack. "This is frightening," we said. "I tell you we are still in shock, me and my wife," he said.
But the bullet didn't stop there. It then bore through the wall of the bedroom and punched out a hole in the hallway above the stairway. It then pierced Jackson's jacket hanging on the door and then ricocheted off the door frame.
One stray bullet hit the door frame in a townhouse, the other piercing Staack's home.
"It was close. He and his child could have been injured," said Sgt. Guzda.
Now Jackson and his wife are uneasy about placing their daughter back in her bedroom. He spoke to Stamford's mayor about his concerns but is still not sure about staying here.
"We worry more about this. Because it can happen again, you never know. This is our only child," said Staack.
He'd like to see new safety measure, like lights and cameras placed in the park, which the mayor says the city had been discussing even before the tragic killing.