MIDTOWN, Manhattan (WABC) -- A New York City man is charged with threatening a Denver company and its employees -- and promising a Las Vegas-style massacre if they didn't pay him.
Victor Casillas, who is 34 years old and lives in Midtown Manhattan, was arrested by FBI agents Tuesday night. He is charged with making extortionate threats.
Prosecutors said Casillas threatened to "murder one or more employees" if the company did not pay him money.
The company, which was not named, markets a mobile app that allows users to review and obtain promotional sales offers from various retailers. The company pays referral bonuses to users who shepherd others to the company's services.
The company thought Casillas was trying to generate false referrals to rack up bonuses. When the company terminated Casillas' account the FBI said he sent photos of guns to the company and threats that included, "Get ready for a Las Vegas repeat."
The threats also included:
"IVE ARRIVED IN DENVER
STOLEN FTTNDS WILL BE GIVEN TO THE EARNER I HOPE YOU
CLEARLY UNDERSTAND IF THE LAW DONT GET YOU.....I
WILL!!!!....THE ACT THAT WAS COMMITED WAS COLD
HEARTED SADISTIC, FALSE, I DID NO SUCH THING OF
DUPLICATING (Victim Company) ACCOUNTS..... YOU WILL GIVE
MY GODAM FTINDS YOU SONS OF B******, I SPENT IOO'S OF
DOLLARS AND EVEN TOOK ME 3 HOURS TO SHOP ON (Third-
Party Website) THROUGH YOUR MOBILE APP...... YOU AINT
HEARING ME?? YOU DONT FEEL MY PAIN?..... SO BE IT....SEE
YOU ALL SOON."
Here are photos of guns that prosecutors said where included with some of the messages: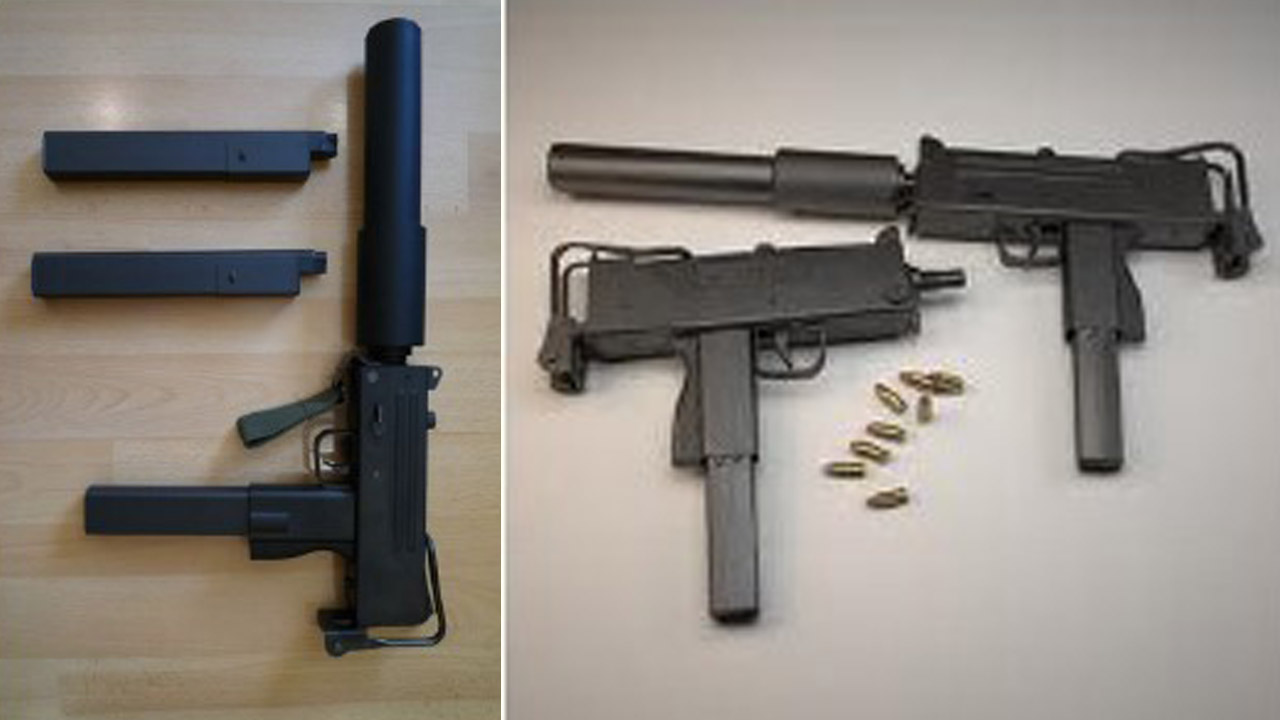 And this text as well:
"PLEASE TELL LOVED ONES TO START PICKING OUT A NICE BEAUTIFUL CASKET AND PLAN A DECENT FLTNERAL."
"I ruST CANT WAIT TO REALITY HITS AND YOU OR CO WORKERS ARE LAYING IN THEIR CASKET ALL FOR A PETTY $1OO . . . HOPE IT IS WORTH IT . . .P.S. SEE YOU GUYS SOON!"
And last Wednesday, following the Las Vegas mass shooting --
"GET READY FOR A LAS VEGAS REPEAT (Final Warning)," stating "I I STILL HAVE NOT RECIEVED MY GOD DAM FLTNDS.....ASSHOLES . . . WELL GET READY 4 LAS VEGaspart2 ....MAYBE TODAY YOU WILL MEET YOU MAKER."
Casillas will appear in federal court in Downtown Brooklyn Wednesday afternoon. If convicted, he faces up to 20 years in prison.