NEW YORK (WABC) -- Snow, ice and rain moved out of the area Saturday evening after causing slick travel conditions across the Tri-State.
Areas like Kingston saw four inches - while 2.1 inches fell in Central Park.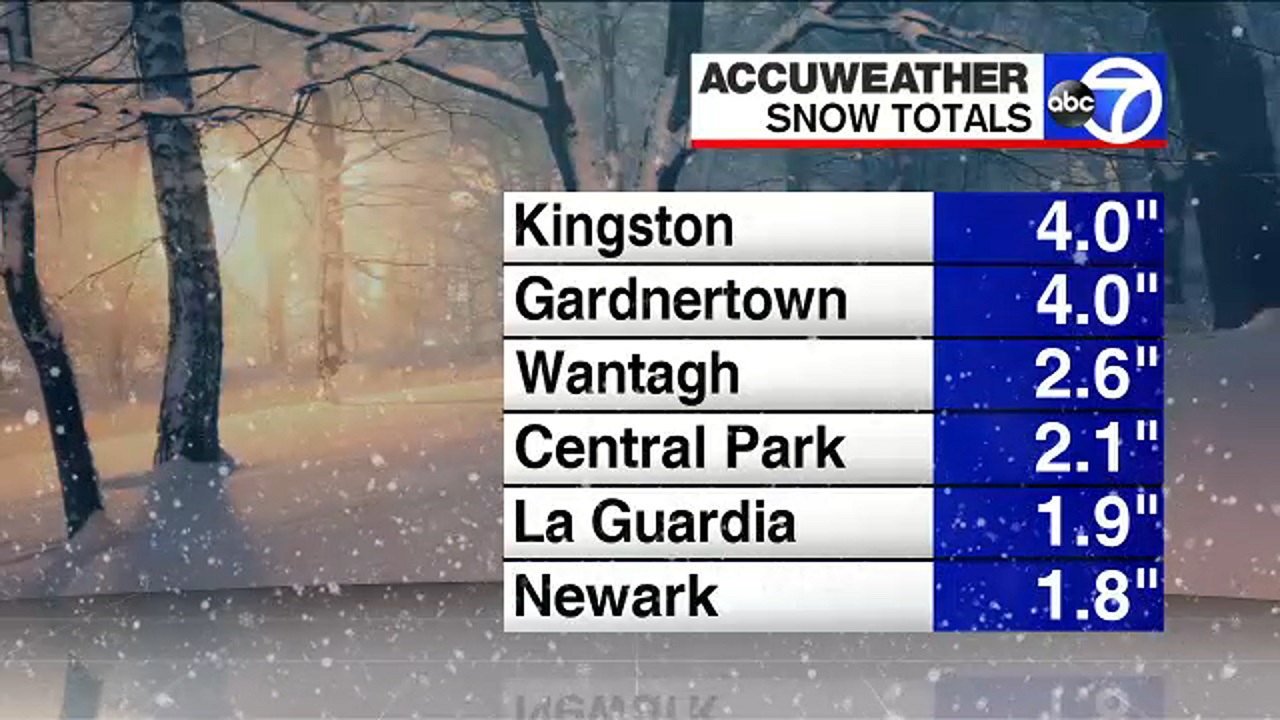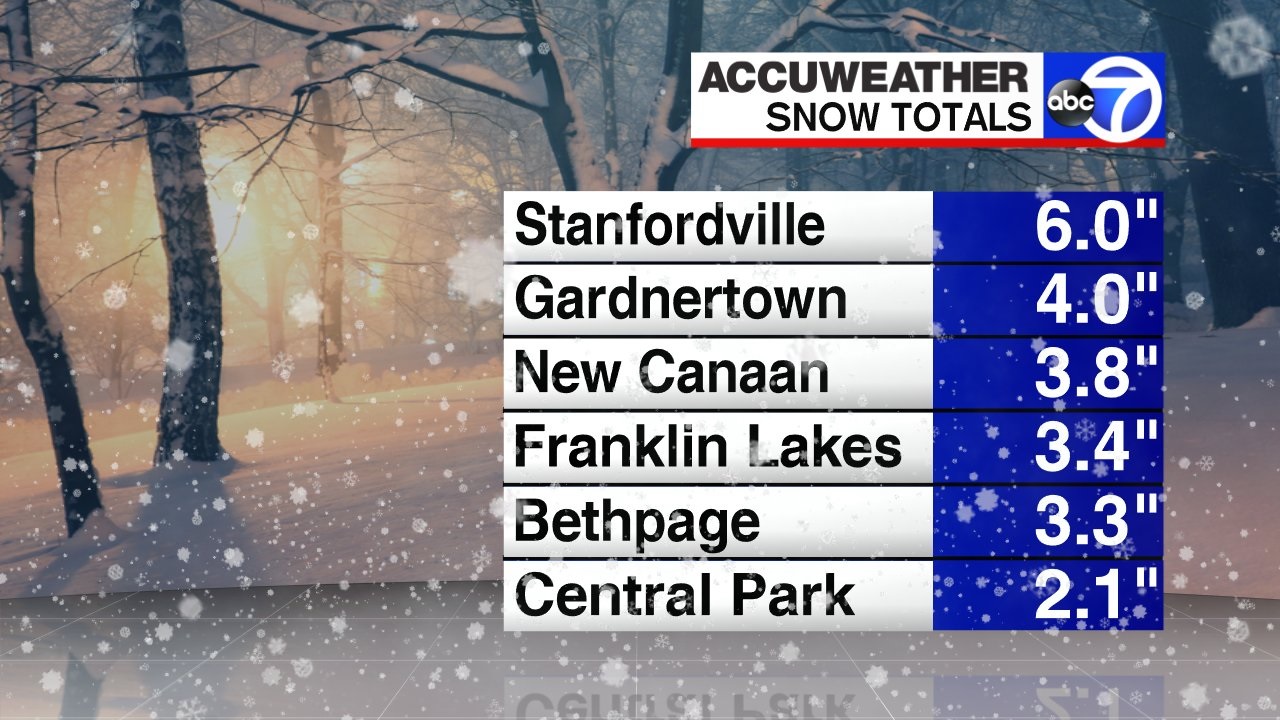 Road conditions quickly deteriorated in some parts of the Tri-State.
It will be mostly cloudy overnight with temperatures slowly rising to 39 by daybreak.
MORE RESOURCES
Click here for the latest
advisories, watches and warnings from the National Weather Service
.
Click here for any
school closings and delays
.
Check the weather any time at
abc7NY.com/weather
. For weather updates wherever you go, please
download the AccuWeather app
.