OZONE PARK, Queens (WABC) -- One person was killed after police say a driver blew through a red light and slammed into another vehicle before fleeing the scene in Queens early Tuesday.
It happened around 1:15 a.m. on 111th Avenue and 126th Street in Ozone Park.
Authorities say the driver of a gray Lexus SUV blew through the light and crashed into a red Honda CRV, with the force of the collision sending the Honda careening into a building.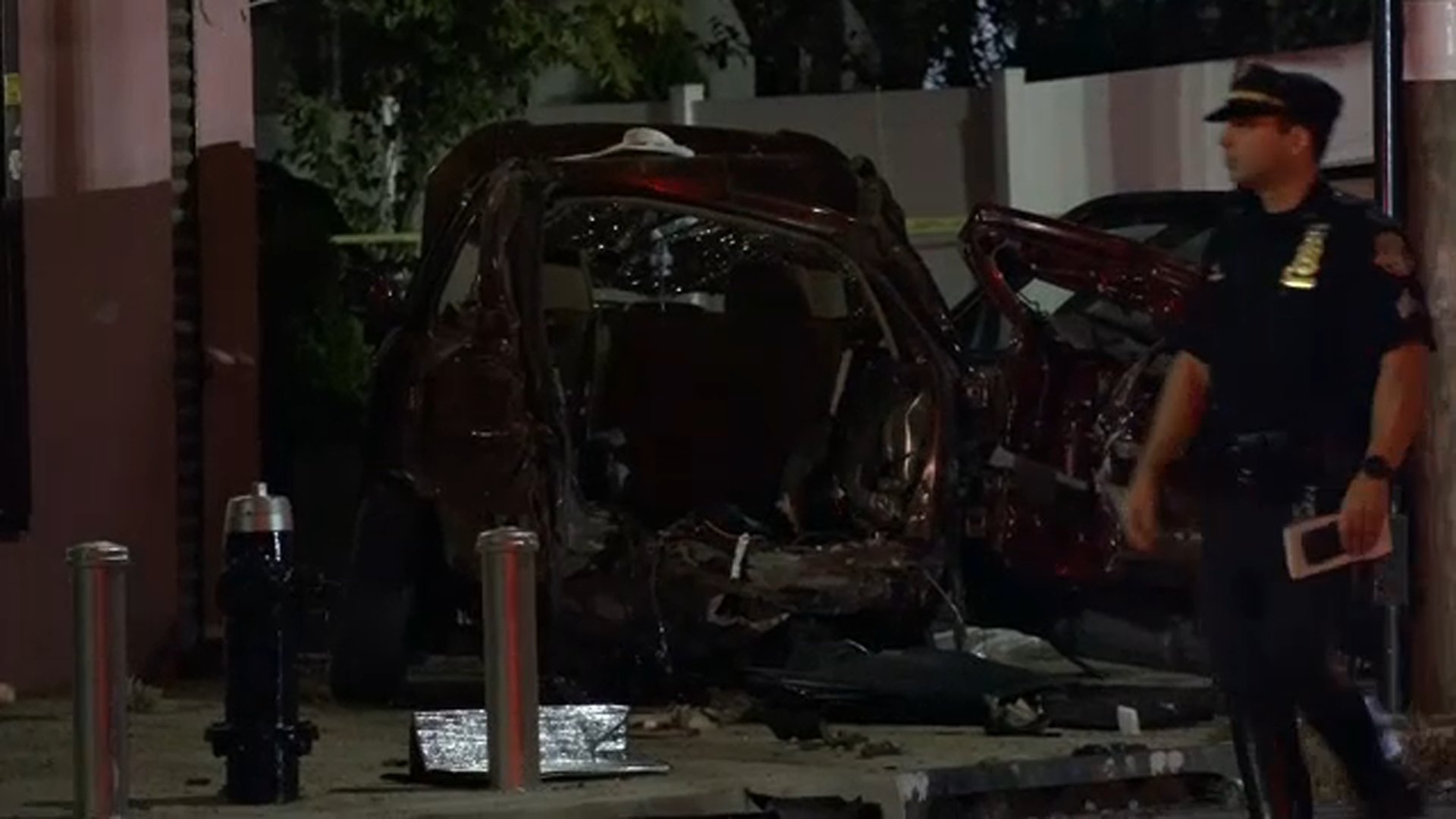 The 72-year-old passenger in the Honda, identified as Gilda Lascano, was ejected from the vehicle and pronounced dead at the scene. The 56-year-old driver was taken to Jamaica Medical Center, where she was listed in stable condition.
Daughter Gloria Lascano-Vargas struggled to put her emotions into words after the news of her mother's death. Gilda Lascano had been a union shop steward for the last four decades and was looking forward to retirement.
"She bought this house for her children," Lascano-Vargas said. "All of my siblings live here, except me, including her grandchildren."
The driver Honda was one of her co-workers.
"The other lady was in the car, and the lady was crying, saying, 'Help, help, help me,'" witness Sonia Rios said. "And we saw the other car, the gray car. But that gray car, nobody was there."
Business owners in the area say speeding is a big problem.
"This goes to show you that, unfortunately, we have certain people in this world who just don't have any care about the lives of others," the victim's grandson, Matthew Vargas, said.
Now, the family is relying on investigators with the NYPD to help give them some peace.
"So all I ask is, please, the police department, just do your due diligence," Vargas said. "Hopefully we can find the suspect."
The investigation into the crash is ongoing, and anyone with information is urged to contact police.
----------
*
More Queens news
*
Send us a news tip
*
Download the abc7NY app for breaking news alerts
*
Follow us on YouTube