PERTH AMBOY, New Jersey (WABC) -- A collapsed liner within the chimney of a multi-family home is being blamed for the death of a 13-year-old girl after
she and others were overcome by carbon monoxide in Perth Amboy
Thursday.
Authorities had previously believed a space heater that a family was using to stay warm during the winter storm was the source, but officials say the investigation led to a different result.
"A clay liner within the chimney at the multi-family dwelling located on 185 Fayette Street had collapsed," the City Administration wrote in a statement. "This obstructed the flow of carbon monoxide exhaust from building, and caused high levels of carbon monoxide to be released into the apartment."
Carbon monoxide levels were so high in the building that 27 police officers who came to the building to help out also had to be treated for exposure to carbon monoxide.
Police knew immediately there was some toxin in the building and started getting tenants out of their apartments. Some doors had to be kicked in, but because of the weather and the fact that school was canceled Thursday, most people who live in the building were home.
All of those who became ill were from the same family, police sources said. Three people remain in critical condition.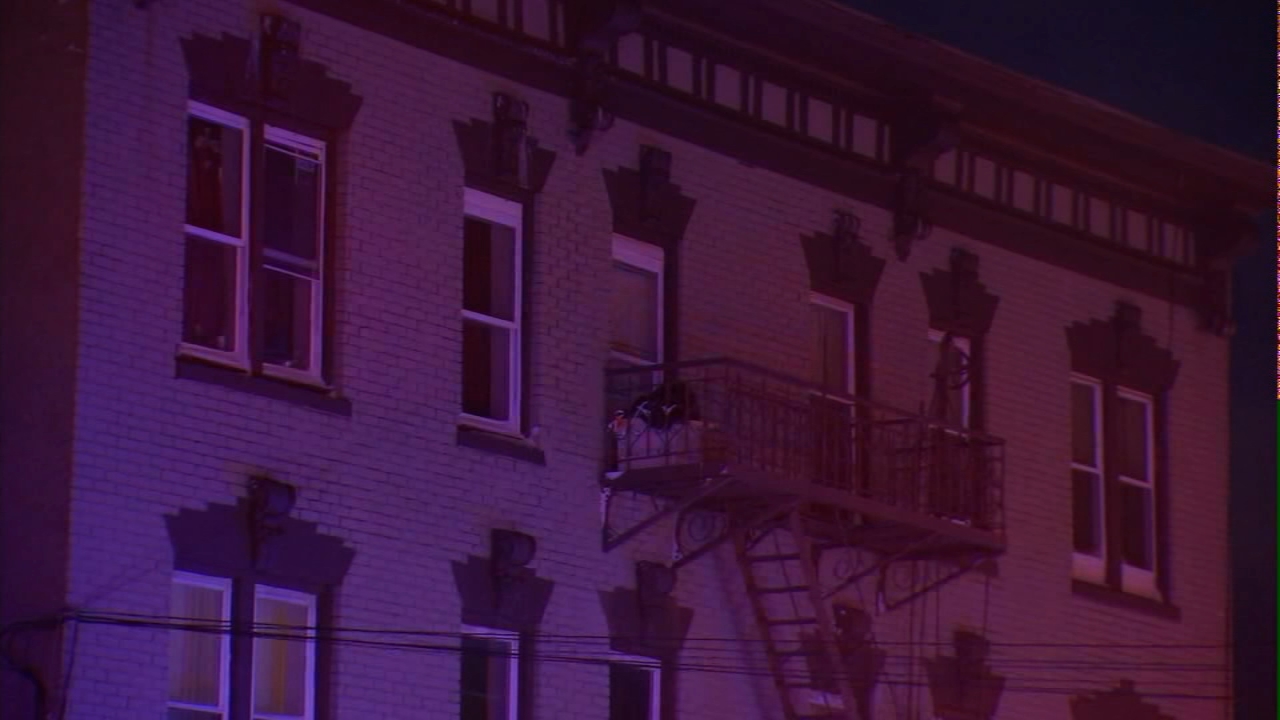 "They didn't drag them out," one eyewitness said. "But they did tell them that it was dangerous and they couldn't stay here another minute."
Thirteen-year-old Josh Coria heard screaming in the hall and thought it was an argument.
"I thought they were fighting," he said standing in the cold outside the building. "When we saw it was the police, my brothers and i picked up our jackets and we just left."
Police were hoping to allow residents back home Friday, but that may not happen. There was considerable damage to the building when they were trying to get people out.
The building owner indicated that the carbon monoxide and smoke detectors were fully functional in December. However, they were not operational at the time of the incident in the apartment, and the owner believes the residents had removed the batteries. Authorities stressed that if they had, been working, the 13-year-old girl who died might well be alive today.
"For a $50 detector, a life could have been saved," one officer said.
The owner described the chimney as being for the ventilation system for the boiler inside one of the apartments.