EAST ELMHURST, Queens (WABC) --
An NYPD officer had to get a little dirty Wednesday morning to rescue a kitten trapped in a sewer pipe in Queens.
Officers were called after someone heard the cat crying for help at 32nd Avenue and 99th Street at 8:30 a.m.
The kitten was apparently swept into the sewer during the overnight storms.
ESU Det. Brian Hirsch, a 20-year veteran, climbed eight feet down into the filthy sewer water and spent 45 minutes trying to coax the kitten to come closer so he could grab it.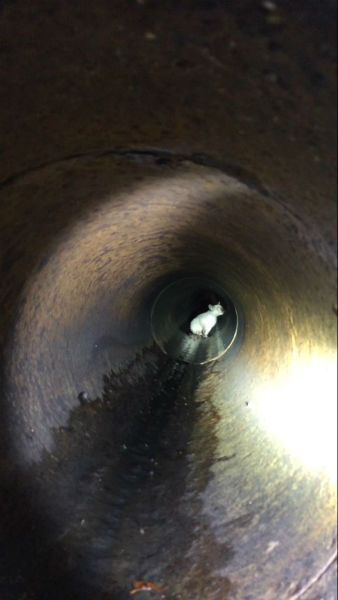 The cat's owner was there to quickly claim the pet who was frightened, but not hurt.
The NYPD added that Det. Hirsch was "feline good" after the rescue.