WASHINGTON (WABC) -- On Saturday, President Donald Trump insisted his new executive order on immigration is working out 'exactly how he wanted it to.'
"It's not a Muslim ban, but we're totally prepared. It's working out very nicely. You see it in the airports - it's working out very nicely," the President said.
The new executive order is not a complete ban - it suspends U.S. visas, including green cards for citizens of seven predominantly Muslim countries, effective immediately. Only if people have dual citizenship will they be allowed to enter. Dual citizens of other nationalities will undergo a case-by-case review.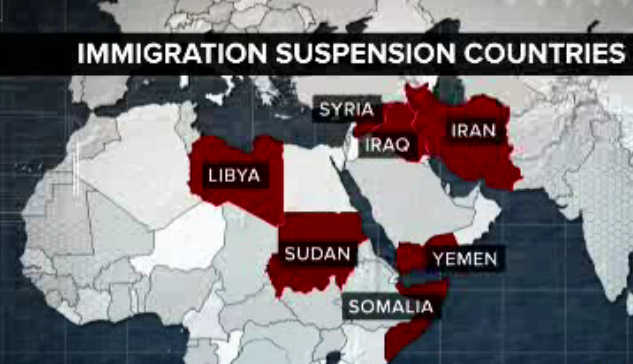 However, Saudi Arabia, where 15 of the September 11th hijackers were from, is not on the list. Neither is Egypt or Turkey.
The new order also suspends the admission of almost all refugees for four months. Although President Trump said he would make an exception for Christians fleeing persecution.
"If you are a Christian in Syria, it was almost impossible to get into the United States. We are going to help them," the president said in an interview.
House Speaker Paul Ryan applauds the President's move, saying it is time to 're-evaluate and strengthen the visa-vetting process.' Democrats see it differently. Senate minority leader Chuck Schumer tweeted 'there are tears running down the cheeks of the Statue of Liberty.'