JERSEY CITY, New Jersey (WABC) -- Two police officers were in the right place at the right time on Tuesday when they helped capture a shoplifter in a New Jersey mall.
Port Authority Sergeant Hector Martinez and Officer James Herkenham were in Jersey City for in-service training at the police academy when they decided to grab lunch at the Newport Centre Mall.
It was then while they were on that break when an incident began to unfold at White Diamond Jewelers.
Shawn Nelson, 19, walked into the store and asked to try on some jewelry, police said. It wasn't long before the suspect allegedly ran off with $20,000 in jewels.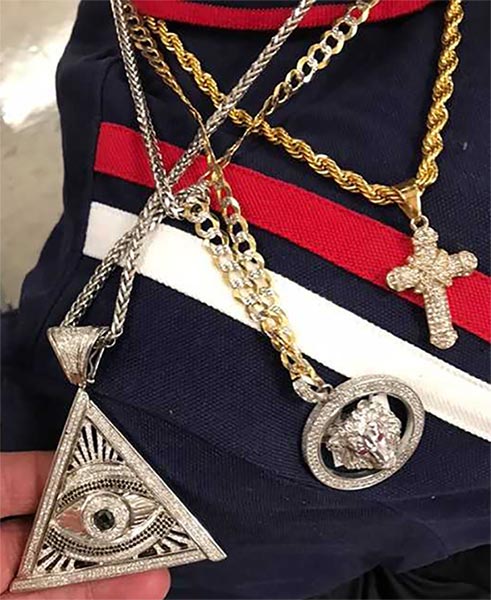 Several bystanders then began chasing Nelson through the mall, which got the attention of Sgt. Martinez and Officer Herkenham.
The Port Authority officers then joined in the chase and managed to capture and arrest Nelson outside the nearby J.C. Penney's.