WHITESTONE, Queens (WABC) -- A 16-year-old girl on her way to school in Queens who was brutally slashed in the face out of nowhere and by a complete stranger is now speaking out for the first time since the terrifying ordeal.
With the attacker still on the loose, the girl is afraid to show you her face and because of her injuries she is unable to speak.
The teenage girl came to this country to live the American Dream, leaving behind her single mother back in China. She planned to finish high school here, go to college, and make a life for herself.
But after only being in this country for three months, her American Dream turned into a nightmare after
she was brutally and randomly attacked right on a street corner
as she was on her way to school.
"It's just I was bleeding a lot. The blood kept coming out. It was very traumatizing," the victim said through an interpreter.
Speaking through an interpreter, the 16-year-old victim who was randomly slashed in the throat last week in Whitestone, Queens, says it's a vision she can't get out of her mind.
So terrified her attacker is still waiting for her out there, she asked Eyewitness News to conceal her identity.
She's still weak and physically unable to talk, so she is now communicating through pen and paper.
Underneath the face mask she's wearing, there are stitches that run from her eye and ear down to her throat.
Nearly a week after the attack, she still can't eat solid food.
"My hope is just never, not allow this to anyone else. Not to let this ever happen again," she said.
Home security video shows the teen leaving for school Wednesday morning, moments before the attack. She had not a care in the world as she innocently put on her backpack and headed off to class. Minutes later, the same camera caught her stumbling home covered in blood.
Video from a nearby home security camera captured the assault.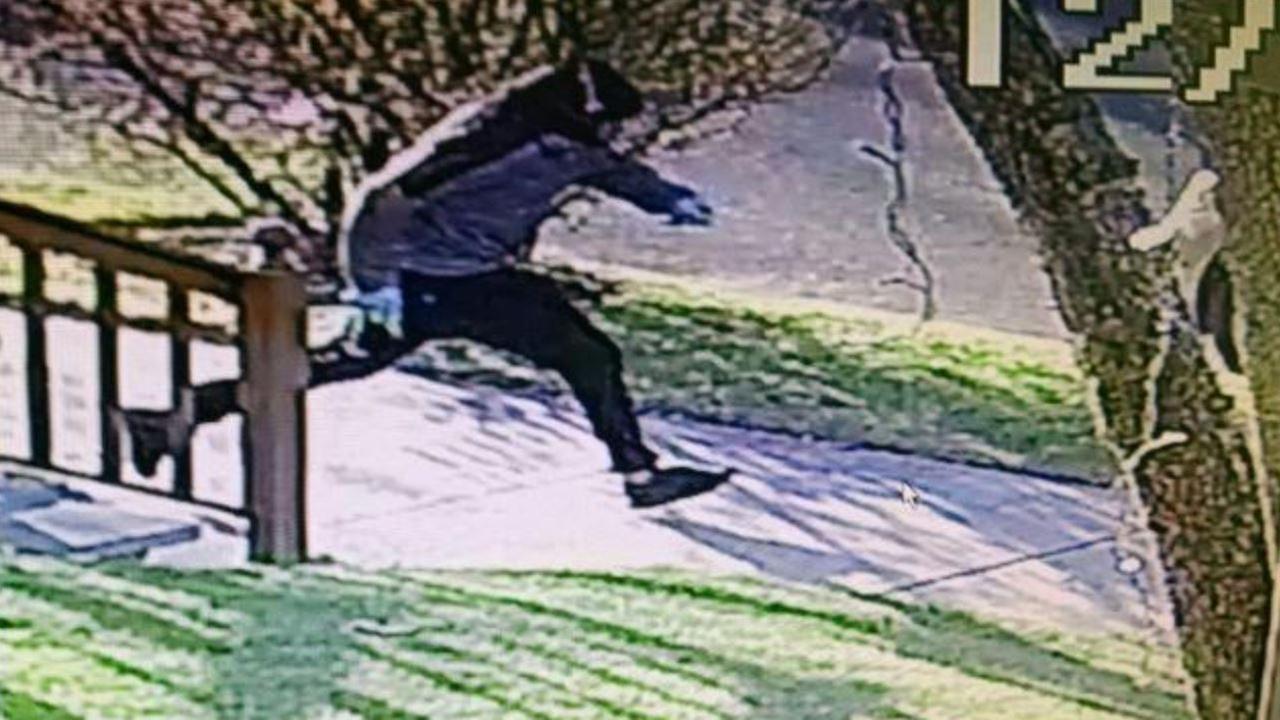 The victim says she noticed her attacker following her.
Then out of nowhere, without saying a word, he cut her twice from ear to throat with a box cutter.
Police say the attacker was wearing a surgical mask and gloves.
The teen says she felt the pain right away. It was a pain she says she had never felt before.
And all she was thinking at that moment, was she needed to get to a hospital as soon as possible.
"It was too fast. I didn't have time to react at all," she said.
The teen says the pain now is bearable, but her mother, who did not wish to appear on camera, said through an interpreter, that her daughter is trying to stay strong to protect her mother.
"She doesn't want her mom to worry so she keeps saying, 'It's ok, it's ok, it's ok,' but her mom understands that deep inside of her she's in pain," her mother said.
State Assemblyman Ron Kim helped fly in the victim's mother on Saturday.
"Having a daughter of my own and over the weekend when we saw some of the security footage, my wife was in tears as we saw her putting her book bag on, closing the door. These are moments that every single family knows what it's about, this is every parent's worst nightmare," Kim said.
The good news is doctors told the teen that she should make a full recovery, but it's a long road ahead.
It will take about a year, and then she will need reconstructive surgery, and that of course is only her physical scars.
Despite everything she's been through, she says she still wants the American Dream.
Anyone with information on the attack is being asked to call Crime Stoppers at 1-800-577-TIPS.
There is a $2,500 reward being offered.