TIMES SQUARE, Manhattan (WABC) -- It's a big tourist attraction, but believe it or not Ripley's in Manhattan was ripped off.
Thieves managed to swap some authentic baseball memorabilia with some fakes, and steal real shrunken heads.
These items were tucked in among the twin-trunked elephants and the two-headed cows in the Odditorium and baseball room at Ripley's Believe It or Not in Times Square.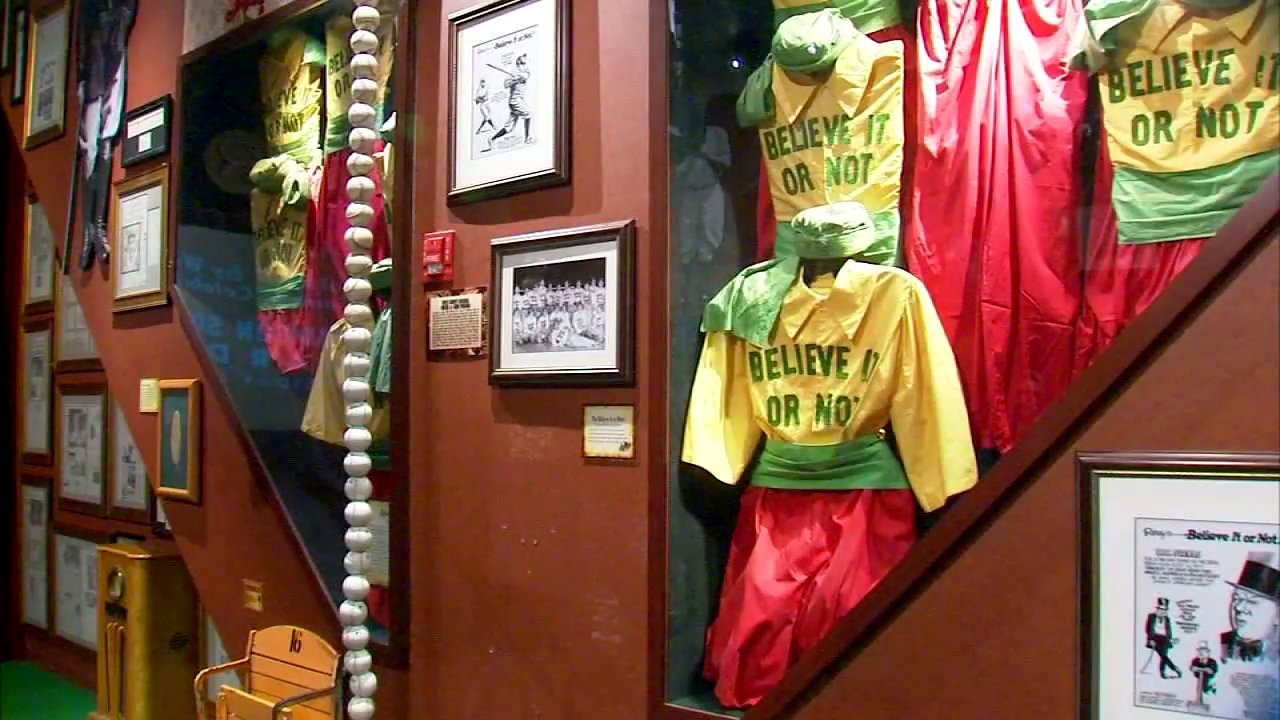 The baseball room has great memorabilia, much of it from Yankees legends. Someone replaced the 1941 Joe DiMaggio bat with a fake one. Balls autographed by DiMaggio and Ted Williams were also stolen. On their own, they're not really worth much. The museum still has the certificates of authenticity.
But just down the hall from all that wholesomeness is something genuinely creepy.
Workers at Ripley's claim they have the biggest collection of genuine, real shrunken heads in the world. This may be true, because who else would collect them? Well, apparently someone. It seems both the shrunken head room and the baseball room were recently robbed.
Two of the shrunken human heads that were on display have gone missing.
The museum said there's no real market for shrunken heads, and the museum would likely find out about them fairly quickly.
Staff at the museum noticed the missing items Wednesday, but they don't know how long they've been missing.
Workers said it just doesn't seem likely the two areas were robbed by the same person.