NEW YORK (WABC) -- The holidays are a joyous time, but with just a couple of weeks left to qualify for Oscars, it is also a serious season at the box office. And coming as it does right before the NFL playoffs, Will Smith's new movie "Concussion," which opens Christmas day, is even more perfectly timed.
Dr. Bennett Omalu, from Nigeria, finds the truth in the old warning to be careful what you wish for after finding work as a pathologist in Pittsburg, where he performs an autopsy on an NFL Hall-of-Famer.
So how does an apparently healthy, favorite son of the city die in disgrace at 50? The answer lies in the blows he took playing football.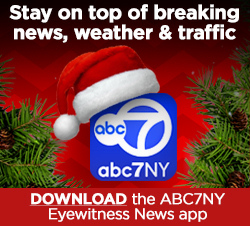 Omalu, played so convincingly by Smith, embarks on a study of concussions, and that brings on a blitz by the NFL.
A former team trainer played by Alec Baldwin is sympathetic enough to get Dr. Omalu in front of a league representative. But pro football is a $10 billion machine too big for any one man to change, as his boss, played by Albert Brooks, reminds Dr. Omalu.
"The NFL owns a day of the week," Brooks' character tells him. "The same day the church used to own."
But this good and smart man is determined to speak truth to power, and the star has done right by his subject, who kept pushing for changes that have in fact made the game safer. And whether or not you love the game, "Concussion" is one of the best movies of the year.
"Outside of being entertaining, outside of delivering something that creates a cinematic beauty, I wanted to create something
that enlightened also," Smith said.
And he has done so. Watching the film may change the way you look at the game of football, as one of the biggest stars in the world uses his clout to tell an important story in a winning way.