GREENPOINT, Brooklyn (WABC) -- A woman in Greenpoint, Brooklyn; said she was forced to live a nightmare after a subletting agreement fell apart.
Pinar Yolacan said she was required by court order to share her two-bedroom apartment with a woman, that woman's male "friend" and several of their cats, who stayed rent free for months until 7 On Your Side Investigates started asking questions.
Yolacan said she found Maria Sevely on Listings Project, a listing service for artists, after posting about needing to sublet her apartment for two months starting August 2017.
Yolacan, a professional photographer, was showing her work in two separate exhibits overseas.
7 On Your Side Investigates obtained emails in which Sevely responded to Yolacan's post.
Sevely wrote, "I'm an architect working in NYC," explaining she needed a temporary place to stay until her new apartment in Manhattan was ready.
Yolacan said she looked Sevely up on social media and examined her business, Form NY, which appeared highly successful. She said the two also bonded over talks about Turkey where Yolacan is from.
"She seemed like a really decent person," Yolacan said.
Yolacan said Sevely moved in and stopped paying the $2,000 monthly rent, they agreed to after one month. Meanwhile, Yolacan, who was still overseas, was forced to pay the rent herself or risk her own credit.
Then, when Yolacan returned in early October, Sevely refused to leave or even let Yolacan into the apartment.
"They were told they'd get arrested if they don't let me inside and from that moment on, we've been roommates," Yolocan said. "It's been terrifying."
New York law considers Sevely a month-to-month tenant, even though Yolacan said she hasn't paid rent, and guarantees her certain protections including a '30-day notice to vacate' and the right to fight the eviction in housing court.
Yolacan filed a 30-day notice of eviction, to start the process, requiring Sevely to vacate by November 29, 2017.
Sevely didn't leave and continued to live rent-free.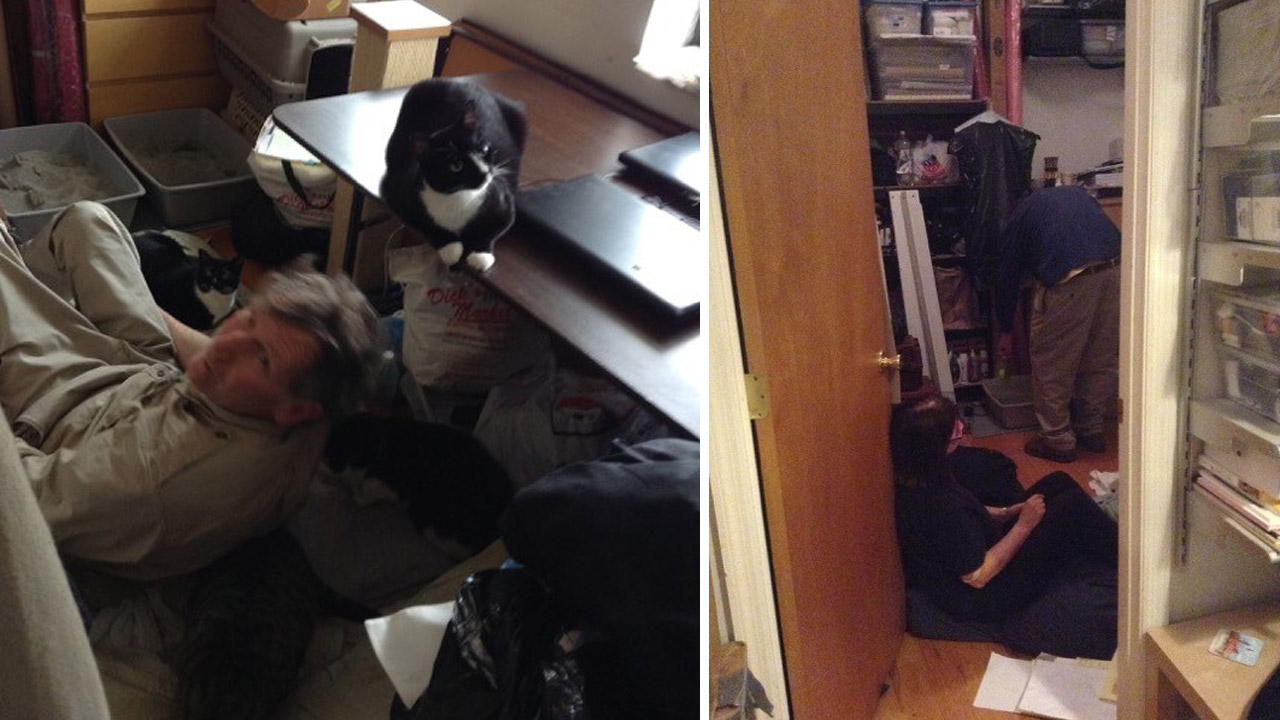 Sevely also responded by filing a restraining order against Yolacan in Kings County Family Court.
"She just wants to live rent free and this is what she does!" Yolacan exclaimed. "This is wrong!"
7 On Your Side Investigates found Sevely is no stranger to civil court. Her most recent eviction, also in Brooklyn on Dobbin Street, was finalized just before she moved in to Yolacan's two bedroom place.
7 On Your Side Investigates also uncovered a list of judgments and evictions for failing to pay rent against Sevely, stretching from New York to Massachusetts and dating back to the early 1990s.
"This is a horror story," said
Attorney Mark Althscul
, who specializes in real estate law and likened the situation to the 1990 thriller about a terrible tenant who doesn't pay rent, 'Pacific Heights.'
"The subtenant is using the law to her advantage as a weapon," Althscul said.
That's not all.
The professional persona that earned Sevely Yolacan's trust wasn't entirely accurate either.
Sevely's architecture firm, Form NY, claims to work for the city's Sandy Recovery Program, "Build it Back."
A city spokesperson said that's not true.
"Form New York was never approved to work for the Build It Back program. While the entity was initially in discussions to be hired as a sub consultant to a subcontractor employed by a construction manager in the program, it was unable to provide the documentation necessary to do business with the Program and the relationship was terminated," wrote New York City Housing Recovery Press Secretary Matt Viggiano.
On Twitter, Sevely indicates she was a senior designer for Pei Cobb, a well-known architect, and worked in that position on the US Holocaust Memorial Museum, but a spokesperson from Pei Cobb Freed and Partners called her account "misleading."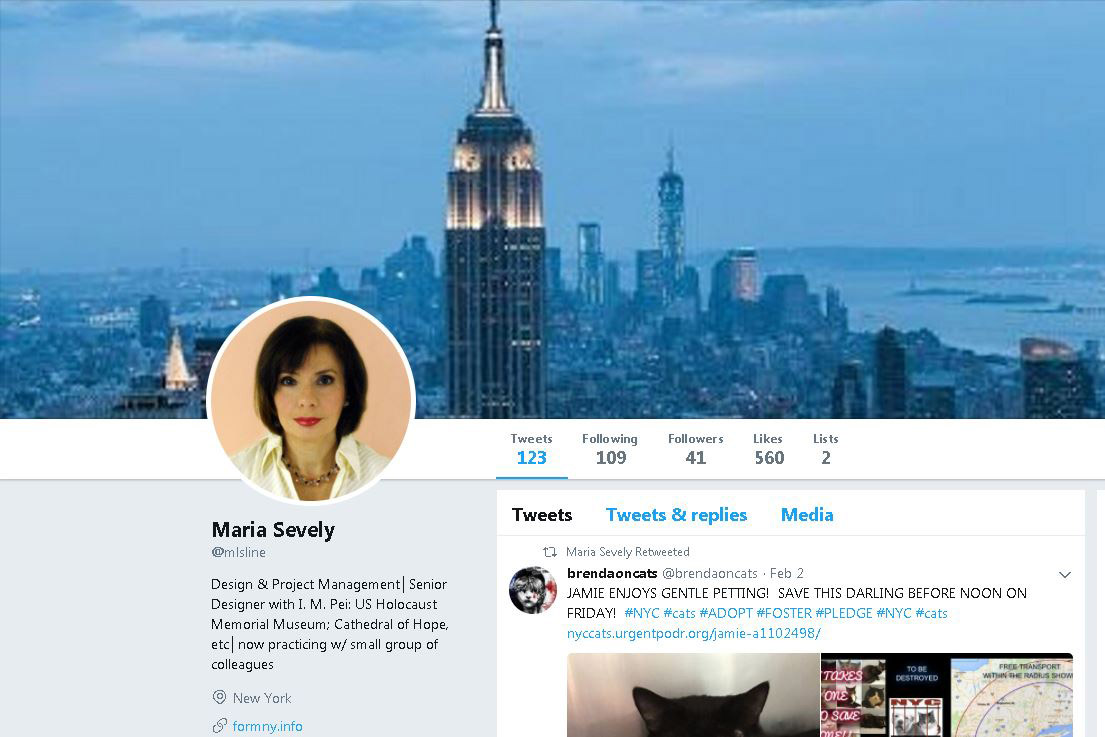 That spokesperson indicated Sevely had worked for the company just over a year in a minor role, after the USHMM had opened.
7 On Your Side Investigates called and emailed Sevely without reply. When 7 On Your Side Investigates visited Sevely's office she said she had "No comment."
Shortly after the exchange, Sevely finally moved out of Yolocan's apartment.
The restraining order against Yolacan remains in place until a March 2018 court date.
"Just getting back to my life, clean today," said Yolacan with a smile, just after Sevely had left.
This whole experience is proof of why no matter how trustworthy someone seems, it's important to fully vet them before renting or subletting.
Altschul recommended potential tenants use '
American Tenant Screen
' or a similar company to check for past evictions, poor credit and a criminal record.
----------
DO YOU NEED A STORY INVESTIGATED?
Jim Hoffer, Danielle Leigh and the 7 On Your Side Investigates team at Eyewitness News want to hear from you! Call our confidential tip line 1-877-TIP-NEWS (847-6397) or fill out the form BELOW.
You can also contact Jim and Danielle directly:
Jim Hoffer:
Email your questions, issues, or story ideas to
7OnYourSideJim@abc.com
Facebook:
facebook.com/jimhoffer.wabc
Twitter:
@NYCinvestigates
Danielle Leigh
Email your questions, issues, or story ideas to
7OnYourSideDanielle@abc.com
Facebook:
DanielleLeighJournalist
Twitter:
@DanielleNLeigh
If using the app, click here to send us a news tip