BELMONT, Bronx (WABC) -- An apparent rent dispute between a landlord and a tenant led to police fatally shooting a man in the Bronx, and that landlord is calling the officers' actions justified.
The incident
happened just after 7:30 p.m. Monday
, when police responded to a 911 call of a dispute on the 2100 block of Prospect Avenue in the Belmont section.
New surveillance video shows the 52-year-old tenant, identified as Michael Hansford, arguing with the landlord. During the fight inside the apartment, Hansford bumps and ignites the stove top. Then the landlord said he pulled out a military-style knife and went on the attack after being confronted about unpaid rent.
The landlord, who didn't want to reveal his name, was able to subdue the man with the help of a friend. But Hansford allegedly broke loose, grabbed another knife and went outside.
"'Put down the knife! Put down the knife! Put down the knife!' The guy just wouldn't," the landlord said. "'Kill me, kill me, go on, kill me,' and I look at the cop, and he comes at me to charge at me again with the knife, that big knife. And that's when the cops had to shoot him."
Outside, Hansford was confronted by police, who repeatedly told him to put down the weapon as he was running toward them.
"The male armed with a knife was chasing another male in the street," NYPD Chief of Patrol Rodney Harrison said. "The officers confronted the subject and repeatedly directed him to drop the knife. The subject then turned towards the officers with the knife in hand, and the two officers discharged their firearm, striking the subject."
Police fired six rounds, and Hansford died at St. Barnabas Hospital. One officer had two years with the department, while the other had three.
The NYPD released a photo of the knife that was recovered at the scene.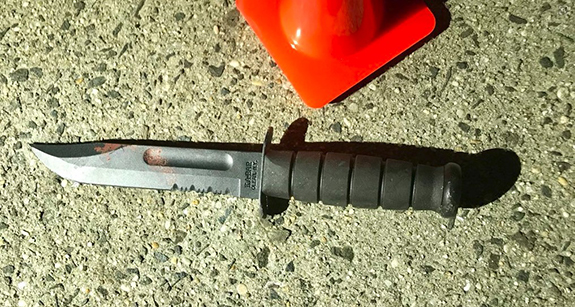 In a separate incident, two officers racing to the scene slammed their cruiser into a pole. The airbags were deployed, but they only suffered minor injuries.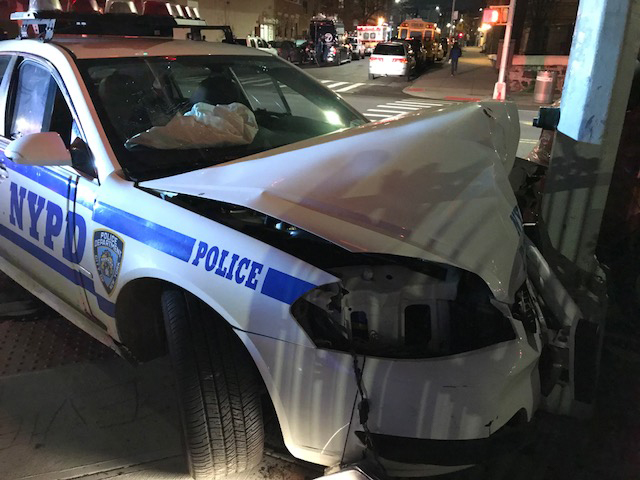 The department's Force Investigation Division will examine the case.
There was body camera video of this dispute, which has not been released.
----------
*
More Bronx news
*
Send us a news tip
*
Download the abc7NY app for breaking news alerts