NEW YORK (WABC) -- The gleaming new expansion of the Jacob Javits Center will take on a modern state of the art look.
There will be more space and new jobs. New opportunities for New York City, officials say, in attracting the highly competitive convention business.
"The kind of convention center that brings business to New York from around the world," said Howard Zemsky, Pres. Empire State Development.
Breaking ground on the new expansion, Governor Andrew Cuomo believes the project is needed for New York to stay competitive.
"If you want to be a major player as a convention center it's a significant commitment and a significant undertaking," Governor Cuomo said.
Opening in 1986 when Mario Cuomo was governor, the center has played host to many different shows and conventions.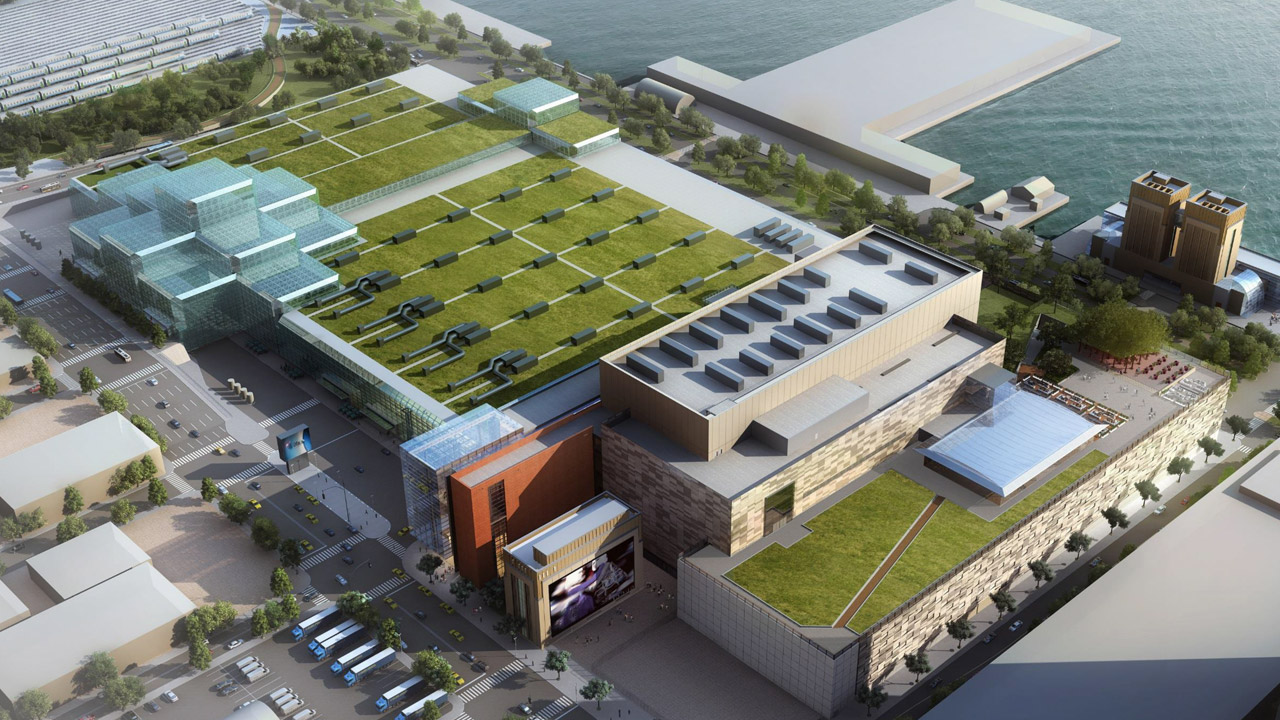 But now the new $1.5 billion project will increase the size of the center by 50% and will create $393 million more in economic activity.
"So it is really a state of the art, highly competitive facility," Governor Cuomo said.
Foundation and steel work has already begun on the project that will create 4,000 full time jobs, 2,000 part time jobs and 3,100 construction jobs.
"It will put New York City back at the top of the convention business," Zemsky said.
It will feature many amenities including a 500,000 square foot exhibition hall and the largest ball room in the New York region.
The planned opening is 2021.
Watch the full announcement here: