EAST VILLAGE, Manhattan (WABC) -- The East Village has its share of cafes, and now there is one with a twist. 'Three Seat' on Avenue A is a cafe and a barber shop.
"A lot of people don't notice the barber shop, 'oh, surprise, there's a barber shop back here!'" said owner Aaron Cook.
That, according to Cook, gets the conversation started.
"Ultimately, a lot of people end up getting their haircut here," he added.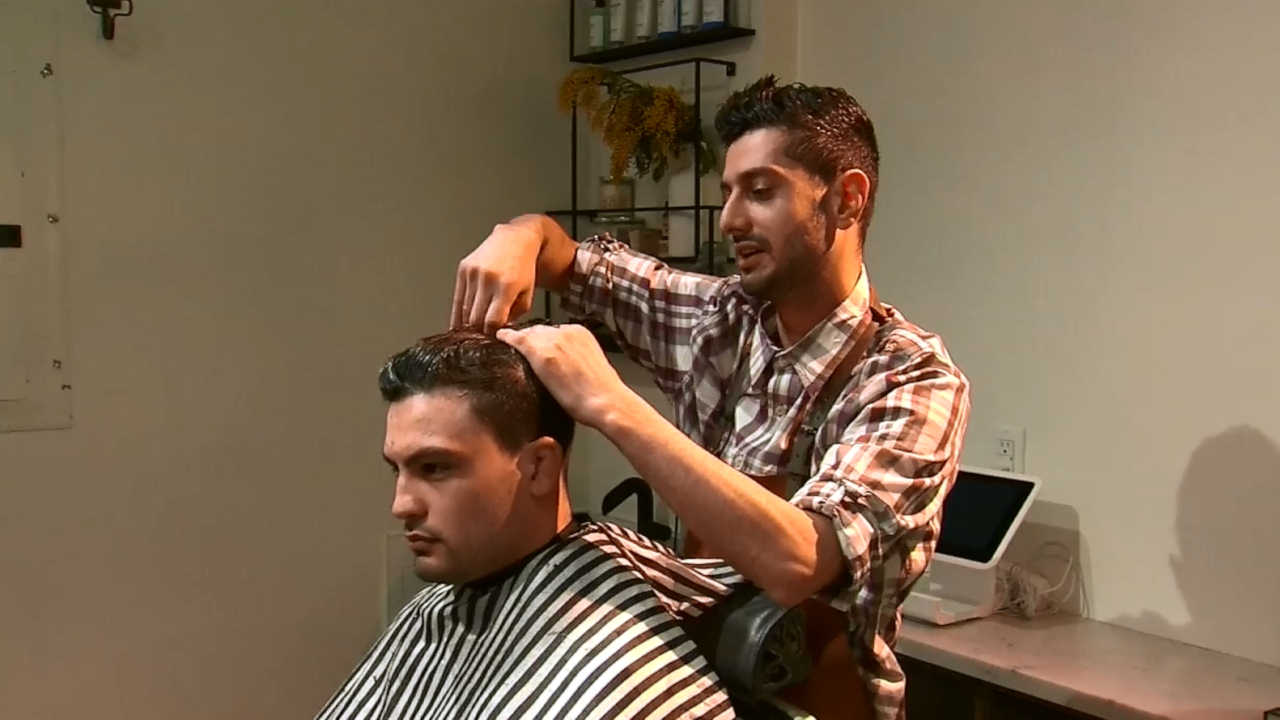 The coffee is included in the price of the haircut. And, if you're wondering about the 'ick factor,' and having a rogue hair in your latte, there is a glass partition - it's only a little tricky when you're sipping and getting snipped.
Avi Mavlyanov is Cook's business partner, and he came up with the idea, but if there is anyone who doesn't get to drink too much coffee, it's him.
"I try to limit myself to two cups a day," Mavlyanov says.
Perhaps there is good reason behind only two cups - he is the one doing the hair cutting.