SOUNDVIEW, Bronx (WABC) -- Authorities say they seized up to $7.5 million worth of suspected heroin and fentanyl from an alleged drug packaging mill in the Bronx.
Late Wednesday night, members of the New York Drug Enforcement Task Force and the Special Narcotics Prosecutor's Investigators Unit searched an apartment on Morrison Avenue in the Soundview section as part of an ongoing investigation into a narcotics trafficking group.
During the search, officials say agents recovered approximately 11 kilograms of a substance consistent in appearance with heroin inside a duffel bag in the closet of the first bedroom, another 10 kilograms hidden in the wall behind the medicine cabinet and approximately 230 grams of heroin inside a green plastic bag in the dresser of the first bedroom.
Agents and investigators also recovered a variety of equipment necessary to process the narcotics for street-level distribution.
Inside the second bedroom were three digital scales, four strainers, 12 electric coffee grinders, 16 tape dispensers and nearly 300 rolls of tape, according to investigators.
Also in that bedroom were three large cases of glassine envelopes containing hundreds of individual envelopes and over 100 ink stamps with inkpads, with names on the stamps that included, "Dexter," "Death," "100%," "UPS," "Heartless" and "Super High."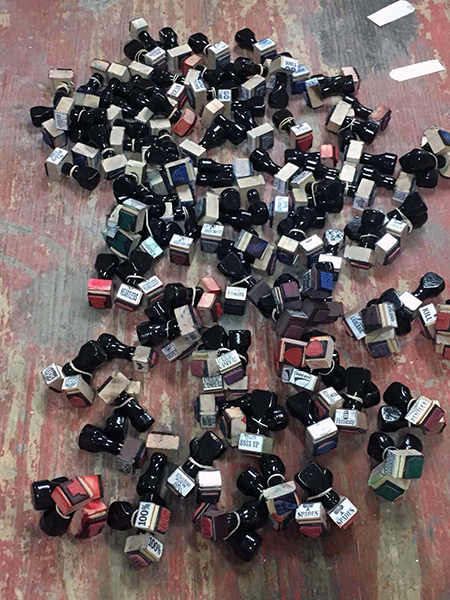 Five people were arrested on charges of criminal possession of a controlled substance and criminally using drug paraphernalia.
----------
*
More Bronx news
*
Send us a news tip
*
Download the abc7NY app for breaking news alerts