MONTCLAIR, New Jersey (WABC) -- Police have arrested a man after a 20-year-old woman was found stabbed to death outside of a home in New Jersey early Friday morning. Sources say the suspect is the victim's ex-boyfriend.
Authorities say Akirah Townes, of Orange, was found outside a house on Hartley Street in Montclair around 6 a.m.
She was rushed to St. Joseph's Regional Medical Center in Paterson, where she was pronounced dead at 6:42 a.m.
"She had dreams, she had goals, she had aspirations," brother Tyre Townes said. "This was senseless. He murdered her in cold blood."
Police say authorities have charged Ahighah Broomes, 21, with murder after he turned himself in to police later Friday afternoon. Officials say he faces additional charges of unlawful possession of a weapon and possession of a weapon for an unlawful purpose.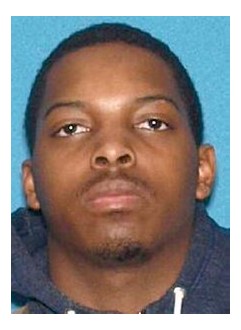 Family members said Townes was about to graduate from college with a 4.0 GPA and had made the Dean's list.
"I'm never going to have nieces and nephews from her," sister Jazmine Augusna said. "I'm never going to attend a wedding for her. It's not fair. She was a 20-year-old baby with her whole life ahead of her."
A witness who did not want to be identified said the incident started around 5:30 a.m. and was very loud and public in the driveway of the home.
She said a couple of women and several men were involved, with most trying to break up the argument that was happening.
She said at least two men could be heard screaming at a third to calm down as the situation escalated, but at some point, the victim was stabbed.
"I want to know how did he find out where she was, her exact whereabouts," Tyre Townes said. "I want to know because she knew he was dangerous."
Relatives insist her ex must face justice for the crime.
"Justice has to be served," Augusna said. "She deserves that much. She was out here and she was going to change the world."
----------
*
More New Jersey news
*
Send us a news tip
*
Download the abc7NY app for breaking news alerts