PORT RICHMOND, Staten Island (WABC) -- Police say a man poured gasoline on the steps a Staten Island church - all while children were there.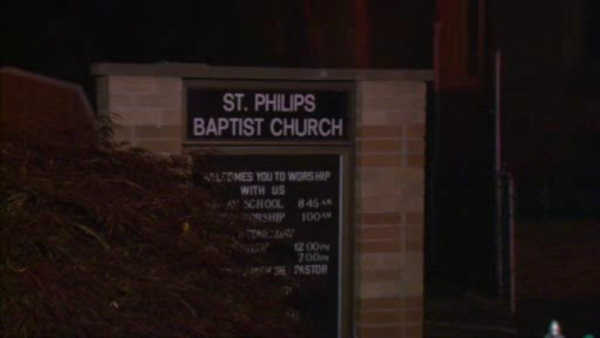 A complete stranger quickly ignited fear inside an annex space for St. Philips Baptist Church on Staten Island, where children ranging from age 5 to 17 were practicing for the church's drum line.
"He took a stick from one of the drummers, left, and as he left, he poured gasoline on the front steps," said Deacon John McBeth.
After a brief confrontation with instructors inside, the man disappeared just as quickly as he came, but not without leaving a trail of gasoline. Police were called, and 32-year-old Willie Griggs was arrested a short time later. Because of the fire bombings that have happened at other churches earlier this year, they wanted to use every precaution, so they called in detectives and the fire marshal.
"Had he lit it, or had he had the means to light it, could have caused a major problem," added Deacon McBeth.
Church leaders believe Griggs is an emotionally disturbed person, and this wasn't a hate crime, however, police have charged Griggs with attempted arson as a hate crime, petty larceny, resisting arrest, and reckless endangerment.