MIDTOWN, Manhattan (WABC) -- Mourners gathered in Midtown Sunday night to remember a father of three fatally shot outside a bar near Times Square.
A vigil for 33-year-old Perseus Salichs was held from 10 to 11 p.m. on Broadway between 49th and 50th streets, and in a bone-chilling rain amid Christmas crowds and drowned out by music blaring from the club where he was gunned down, the family wept.
"Words can't describe what we going through right now," one relative said. "But we are hurting."
There were no crowds outisde the Tonic Bar on Seventh Avenue Monday night, just cops as police investigated the cold-blooded killing.
Salichs had just left the bar when investigators say he came upon two women fighting. He tried to intervene, which is when police say another man took out a gun and shot him in the head.
"There's a man out there loose, and we're waiting," aunt Marisol Salichs said. "Who is he to take someone's life? Anyone's life?"
On Saturday, police released the picture of Christopher Rivas, who is wanted for questioning in the case.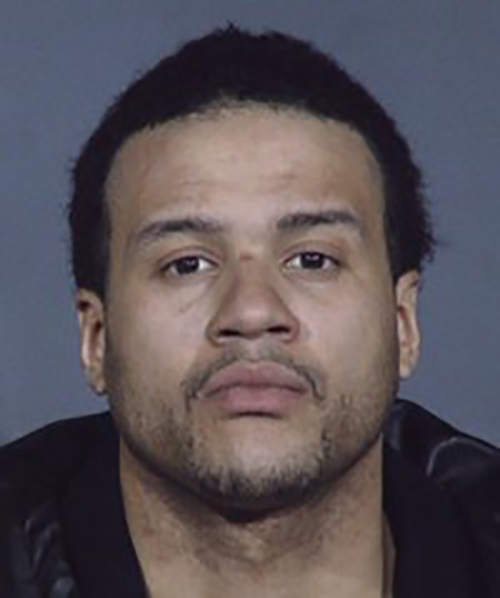 He is described as being 5-foot-9 and 190 pounds, last seen wearing black baseball hat, red jacket, blue jeans and white sneakers.
For now, family and friends were left the Christmas Eve service to compete with the techno music a few feet away, with little more than their question and their prayers that a killer is brought to justice.
A two-day viewing will follow for friends and family on Tuesday and Wednesday.
Anyone with information in regards to this incident is asked to call the NYPD's Crime Stoppers Hotline at 1-800-577-TIPS (8477) or for Spanish, 1-888-57-PISTA (74782).
----------
*
More Manhattan news
*
Send us a news tip
*
Download the abc7NY app for breaking news alerts