QUEENS (WABC) -- One person was critically injured, and another suffered minor injuries, when a tire jumped the median and smashed into a car on the Grand Central Parkway in Queens Friday afternoon.
Authorities say a Mazda Tribute was traveling westbound on the Grand Central Parkway near the Cross Island Parkway when it lost a wheel around 2 p.m.
According to a tow truck driver at the scene, it appeared that two lug nuts were missing from the tire.
That wheel jumped the divider and struck a silver Toyota RAV4 SUV traveling in the opposite direction.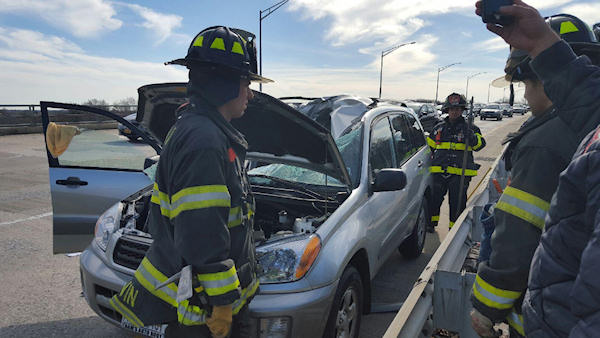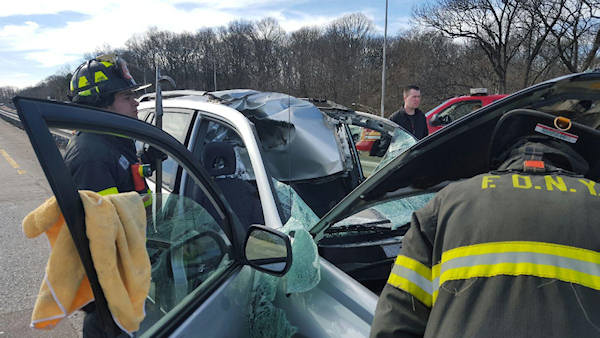 The passenger in the vehicle was rushed in cardiac arrest to North Shore University Hospital in Manhasset.
The driver of the RAV4 suffered minor injuries.
There was a baby in the back of the Mazda Tribute that lost its wheel, but no one in that vehicle was injured.