YONKERS, New York (WABC) -- Several people were hurt in a wrong-way crash allegedly involving a drunken driver in Yonkers Friday morning.
Police said the driver of a car was going southbound in the northbound lanes of the Bronx River Parkway at about 3 a.m. when he slammed head-on into a car full of people visiting from Florida. The people inside that vehicle range in age from 15 to 50 years old.
Seven people were injured, but they are all expected to recover. Two of the injured have been released from the hospital.
The others are listed as one person in good condition, two in fair condition, one in serious condition, and one person is still in an unknown condition.
The wrong-way driver has been identified as 35-year-old Diego Caceres, of Washington Heights. He's facing charges of driving while intoxicated, reckless endangerment and reckless driving. Those charges could be upgraded pending toxicology results.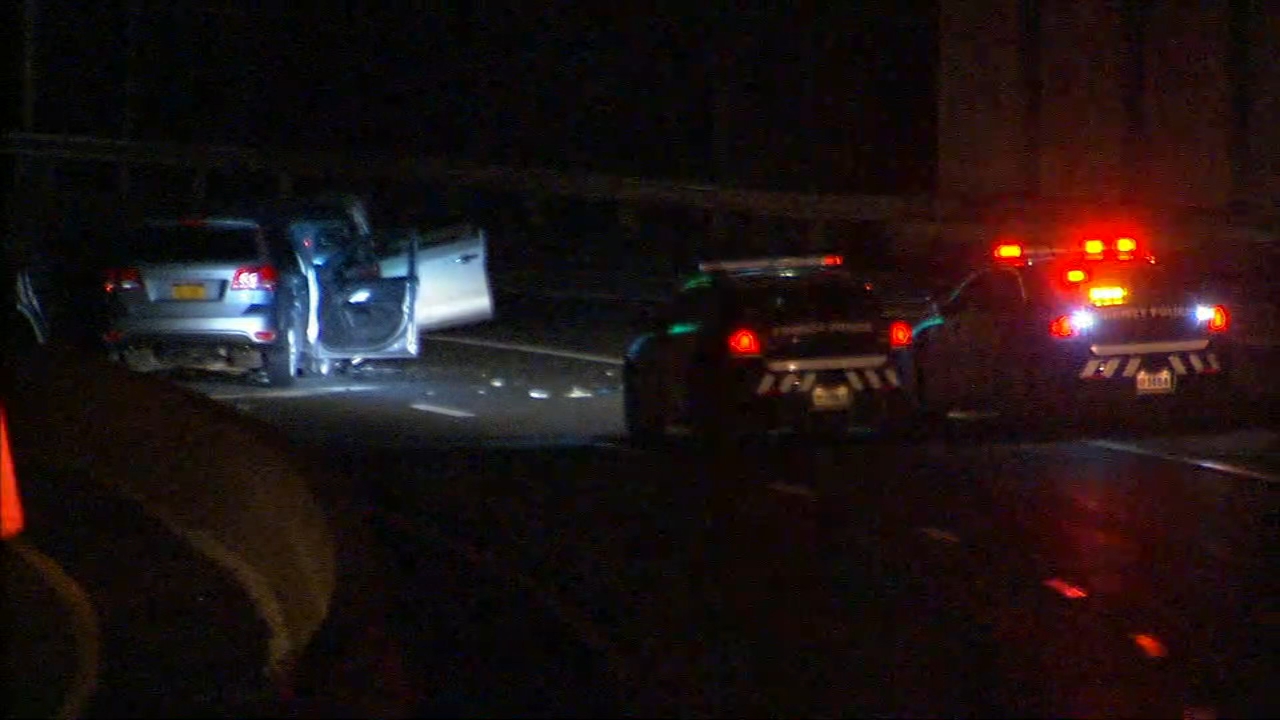 Police are now trying to figure out where Caceres got on the highway. The crash happened right where the Bronx River Parkway and Sprain Brook Parkway split, so investigators aren't sure which roadway Caceres was driving on.
It's the latest in a long list of wrong-way crashes over the years in Westchester County.
"It's one of the things we try to do is keep people going the right direction all the time," Westchester County police Captain Paul Stasaitis said. "It does seem to occur occasionally. I don't want to say it's an everyday occurrence, but what we have found is with events of this nature, there is some sort of impairment involved, drugs, alcohol, or something else."
----------
*
More Northern Suburbs news
*
Send us a news tip
*
Download the abc7NY app for breaking news alerts