EAST NEW YORK, Brooklyn (WABC) -- A wrong way driver crashed into another vehicle, flipped and struck a pedestrian walking her dog in Brooklyn Thursday morning, police say.
At about 10 a.m., police responded to a 911 call of an auto grand larceny in progress at a tire shop in East New York.
Upon arrival, police saw a vehicle that fit the description of a stolen vehicle.
As they approached the vehicle, a green GMC Envoy, the driver took off the wrong way on Hemlock Avenue and collided with a black Toyota Avalon, according to the NYPD.
Police say they were not chasing the vehicle. They went to pull it over and the driver took off.
One of the cars flipped on its side, another crashed into a building and 52-year-old Margarita Brito was struck.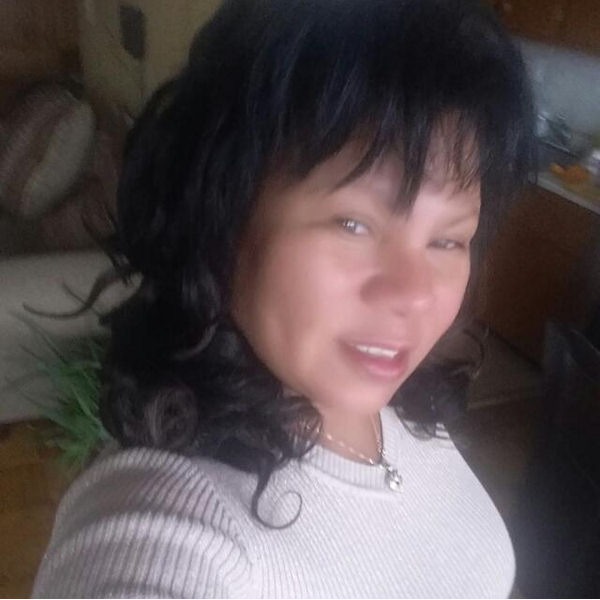 Here's video showing the crash (warning: video is graphic):
Brito is in serious but stable condition with two broken legs.
Brito's family took the dog to an animal hospital. The dog is expected to survive, but did suffer broken bones.
The 20-year-old driver of the GMC was taken into custody and charges are pending.
The 59-year-old driver of the Toyota Avalon was taken to Brookdale Medical Center with non life-threatening injuries.
The crash was captured on surveillance video from a building security camera.
Residents say Brito is a pleasant neighbor who had moved in to the neighborhood six months ago, and was often seen with her small white Shih Tzu.
"Everyday she would walk her dog in the mornings and she would get home and she would walk it," one neighbor said.