HIGHBRIDGE, Bronx (WABC) -- Workers have secured a wall along the Cross Bronx Expressway, after a partial collapse on Thursday that snarled traffic much of the day.
Crews worked throughout the evening to tear down and clear the remaining bricks from the facade.
A 20-foot section of the brick retaining wall came down in the Bronx, stalling traffic on two major highways and impacting the evening commute.
The incident happened around 1:20 p.m. on the ramp from the Cross Bronx Expressway to the Major Deegan Expressway in the High Bridge section.
The westbound exit ramp had to be closed so that crews could clean up the scene.
All lanes were reopened Thursday evening, with demolition and cleanup complete.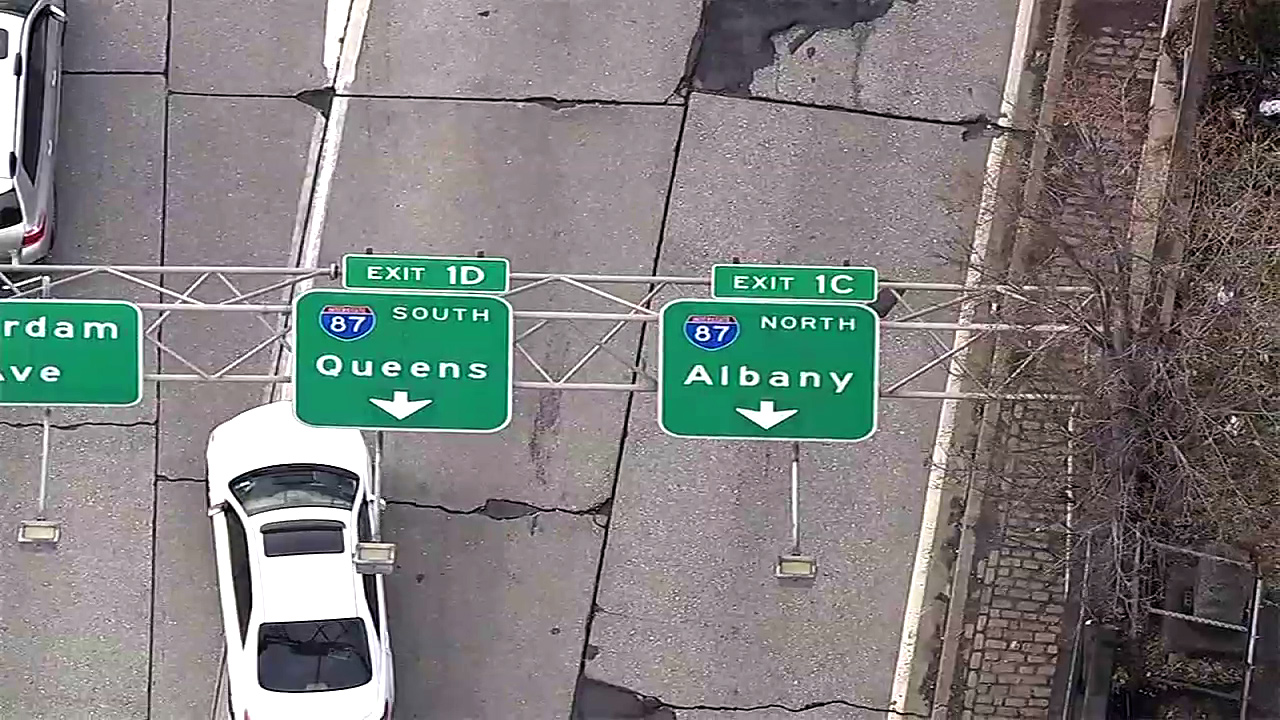 No injuries were reported, but traffic was backed up for miles.
Firefighters took down pieces of brick that may have been in danger of collapsing.
The New York State DOT handled demolition of the remaining facade after the Bridges Division determined it had to be taken down.