GREENWOOD HEIGHTS, Brooklyn (WABC) -- Police have arrested a man they say ran down and killed a Brooklyn business owner after stealing a truck parked in front of the victim's shop Monday.
Joshua Colon, 24, is charged with second-degree murder, robbery, and grand larceny in the death of 63-year-old Phillip Dellegrazia.
Colon was identified from surveillance footage recovered from the area.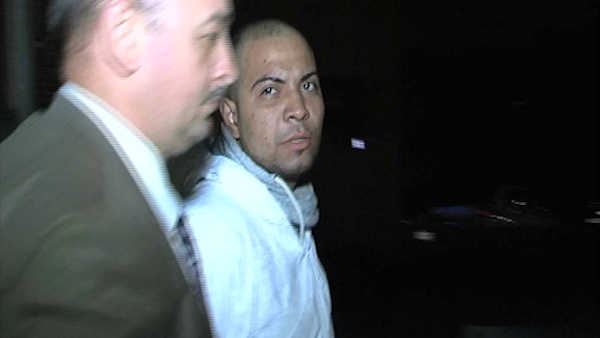 Detectives believe Colon was involved in another vehicle theft earlier that morning, before the one that claimed the life of Dellegrazia.
He was found shortly after the would-be robbery at the corner of 15th Street and 5th Avenue and taken into custody.
The incident happened on Fourth Avenue in the Greenwood Heights section at about 9:30 a.m.
Police said the keys were in the flatbed truck or it was running when it was parked in front of A&D Iron Works. They said Colon hopped in and took off on Fourth Avenue. The shop's owner, Dellegrazia, saw it happen and chased after the thief in another car.
Dellegrazia caught up to the vehicle while it was stopped at a light - and struggled to pull the suspect out of the car.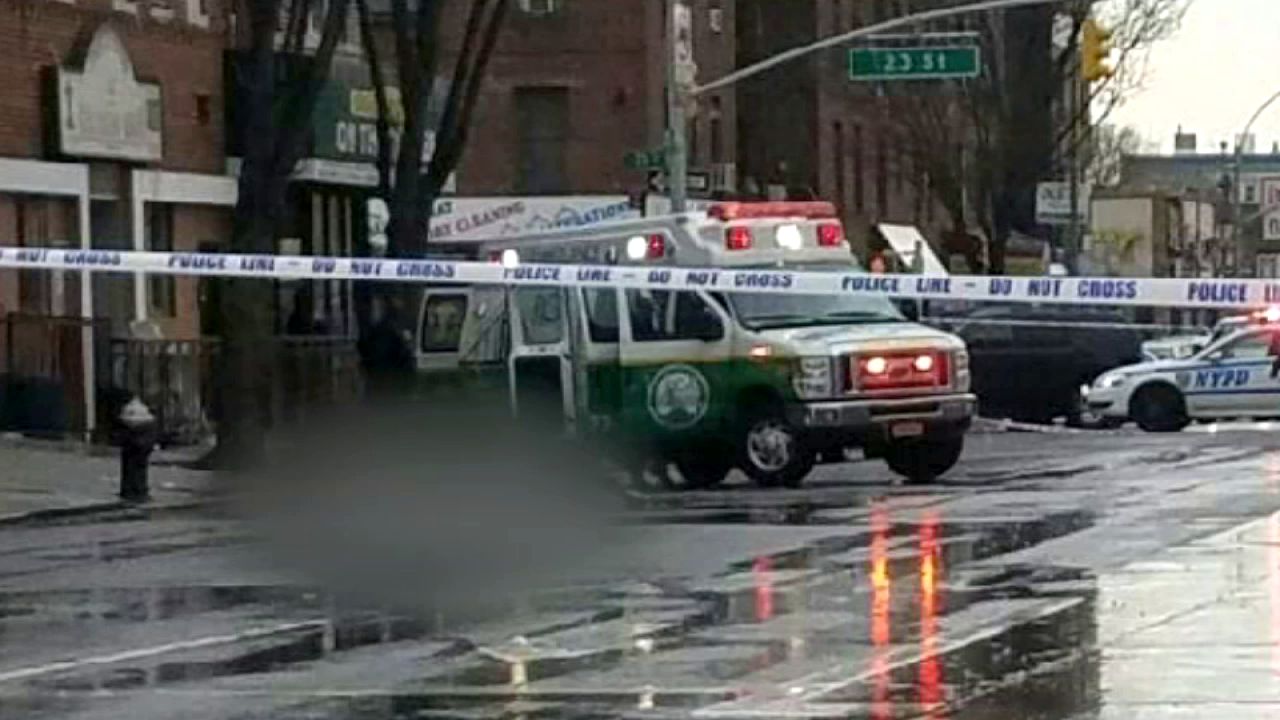 "Apparently he tried to get into the truck, at which point he ended up under the truck, and the perp who stole the truck ran over him," said NYPD's Chief of Detectives Robert Boyce.
Police say Colon then sped off the wrong way up 22nd Street, stopped abruptly, got out and ran away. An SUV then slammed into the rear of the truck.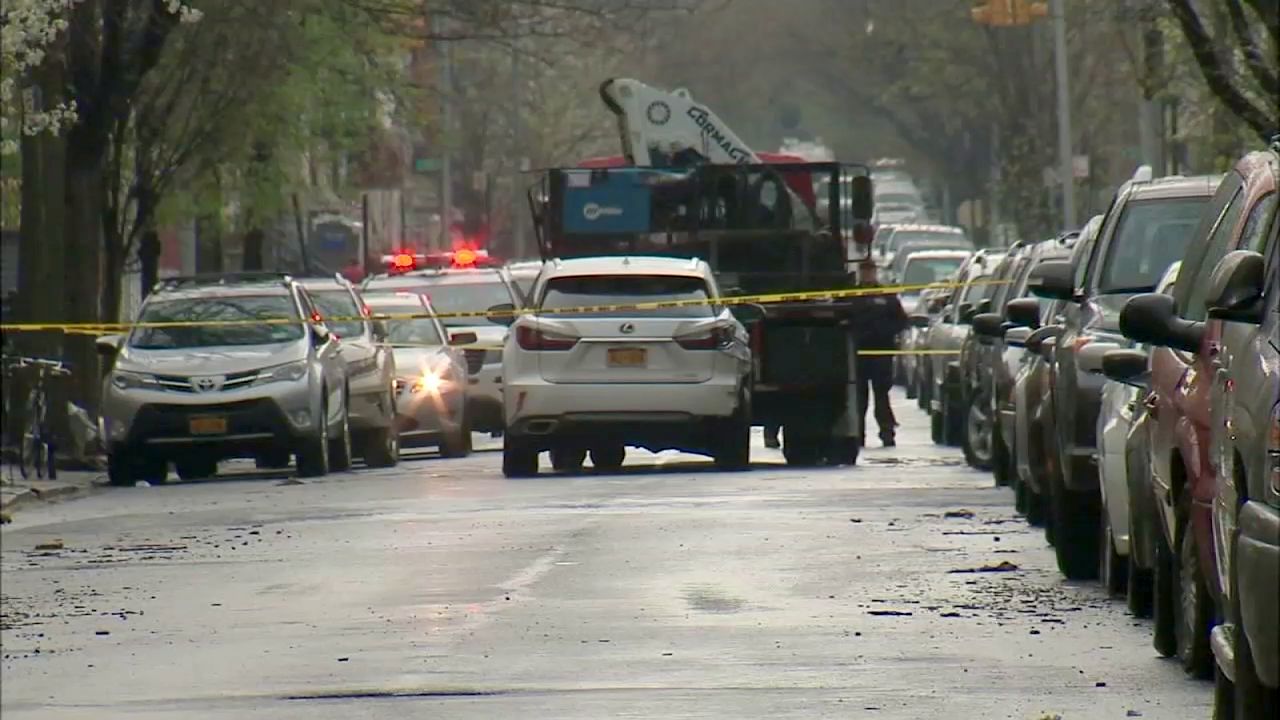 Colon admitted in a videotaped confession that he stole the truck because he hoped there was something inside that he could sell to buy drugs, authorities said.
Colon has 30 prior arrests, including multiple drug arrests. Most recently, he was arrested on March 18 for grand larceny, in January for possession of stolen property and in November for grand larceny.
As he was being led from the 72nd Precinct stationhouse, he was asked how his mother feels about his arrest.
"How would your mother feel?" he replied.
Family members held each other Monday night, shocked and heartbroken by Dellegrazia's sudden and violent death.
"That's my dad. We're trying to figure out what happened," the victim's son said.
"Heartache, shock, pain, and the reality isn't setting in yet for him that Phil isn't going to be home anymore more," said Sally, a neighbor.
Salvatore Martinez said he and Dellegrazia moved to America from the same town in Italy in 1968.
"Good guy, very good guy. Better than me," said Martinez, a worker at the shop. "I cared a lot about him, I will miss him."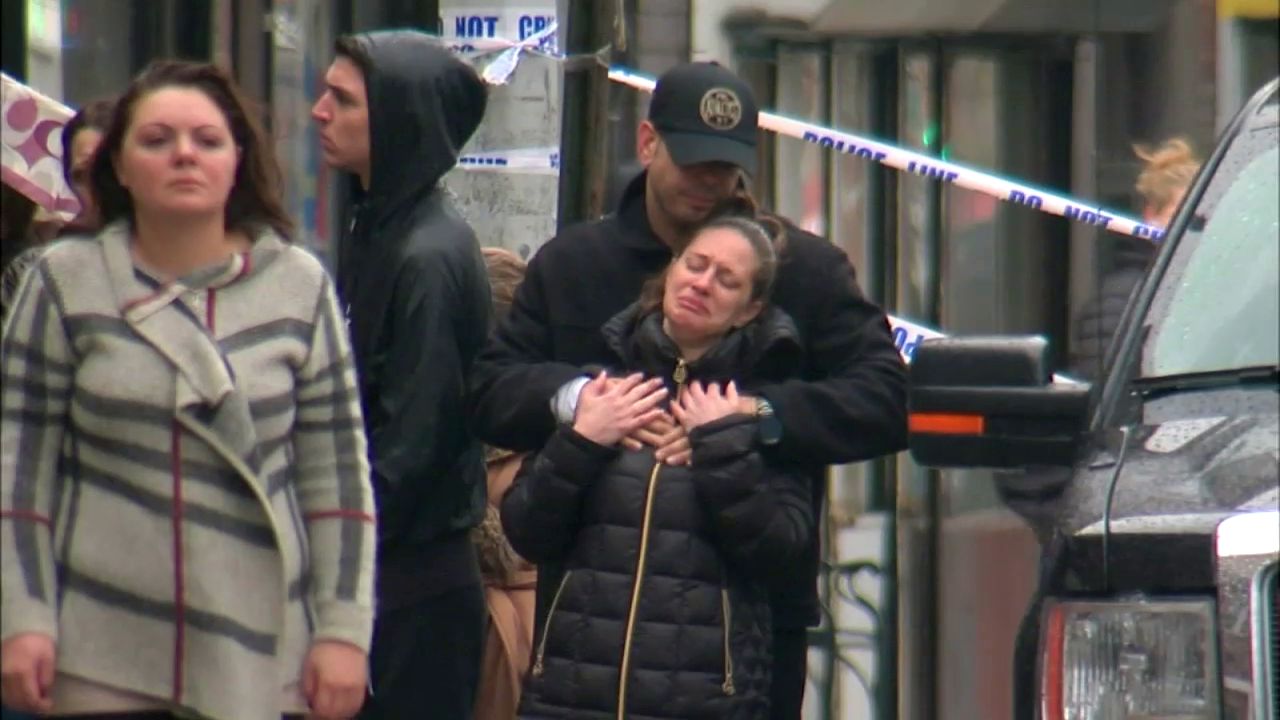 "Social butterfly, spoke with everybody, out with the neighbors chit chat, chit chat, 'anything I can do for you, tell me I'm here,'" Sally said.