LINDENHURST, Long Island (WABC) --
A police pursuit ended a wild crash in a Long Island neighborhood seriously injured two people and led to the arrest of a driver who tried to flee the scene Friday.
The ordeal happened on North Erie Avenue in Lindenhurst just before 10 a.m. Police say they were initially called to North Indiana Avenue and Daniel Street after a person called 911 and noticed a 2010 Ford van suspiciously talking to people near the Daniel Street Elementary School.
Authorities said the driver of a van was being followed by officers. Police however said that the van made several turns, but never went over the speed limit. During the chase, witnesses said the van flipped over and slammed into a Ford Mustang. The van flipped over several times.
Two young men, the 24-year-old driver and his 21-year-old brother, were in the car. They were trapped inside and firefighters had to cut the roof off to get them out. They were seriously injured with non-life threatening injuries.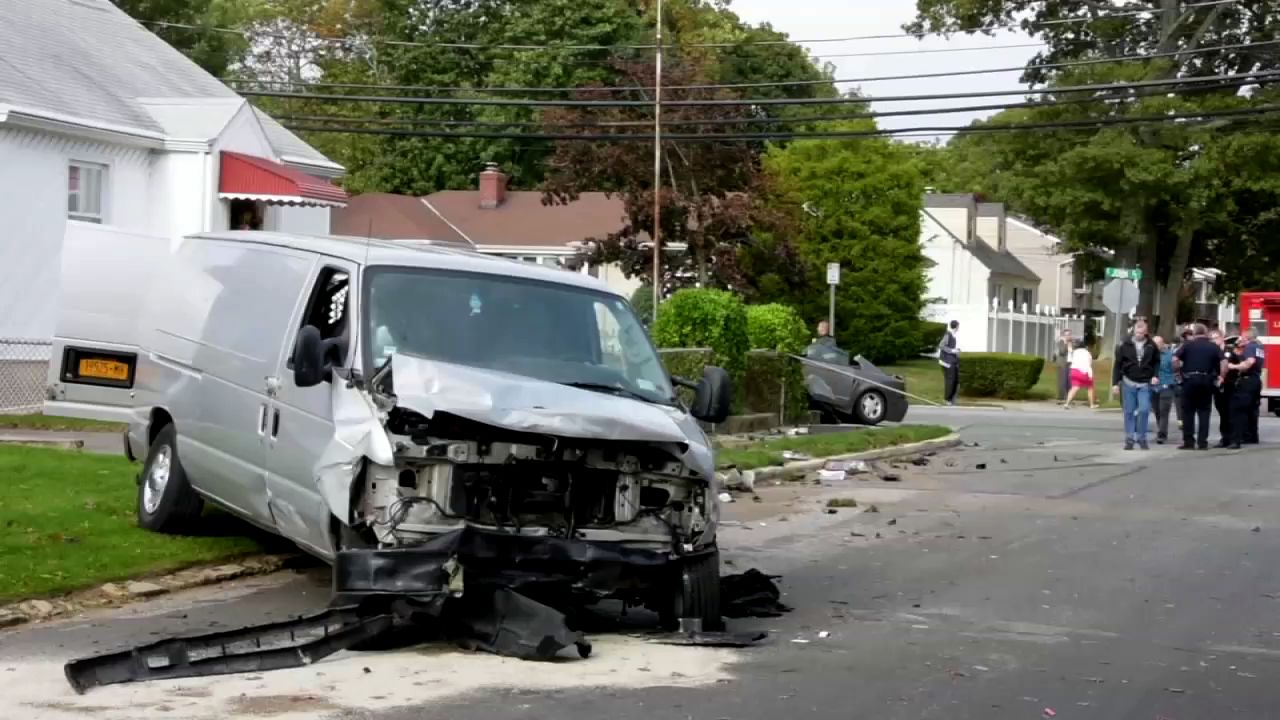 "I heard a big crash. Bang! And it was so scary, I'm still upset about it," one resident told Eyewitness News.
The driver of the van, Artur Haluda, 27, of Mastic Beach, jumped out of the driver's side window and fled the scene after the crash, but police arrested him a short time later about a block away at the Lindenhurst LIRR train station.
Exclusive video obtained by Eyewitness News shows the driver of the van -- wearing no shirt -- trying to jump in a creek near the train station, as about 10 officers followed behind him (click on the video player above to see the surveillance video).
Police later said Haluda was drunk and fleeing a crash that he was involved with about 30 minutes before the crash on North Erie Avenue.
Witnesses said they saw him at the LIRR station, apparently hiding under parked cars. Susan Hartley said she actually hit him with her car as he tried to make a break for it.
"(He was going) so fast, very fast. He didn't look hurt in any way, cops were right behind him," said Hartley.
Haluda is charged with DWI by drugs, and his arraignment is pending his release from the hospital.