MIDTOWN, Manhattan (WABC) -- It is the city's ongoing battle for blacktop.
Pedestrians versus cars, and sometimes there just doesn't seem to be enough space for both.
"It's a crowded sidewalk at rush hour. It's over capacity. It's just like a highway that gets backed up when it's over capacity," a pedestrian said.
Along 7th Avenue between Times Square and Penn Station it is a common sight at the peak of rush hour: hordes of pedestrians, taking over the street, literally walking on 7th Avenue.
That's why along this stretch, one of the city's most congested corridors, the Department of Transportation is planning to install more sidewalk.
"It'd be safer if he had more broader spaces," a pedestrian said.
"Good idea for safety," another said.
If this proposal is approved the city would
take the sidewalk on the western side of 7th Avenue and extend it
, completely eliminating the bus lane.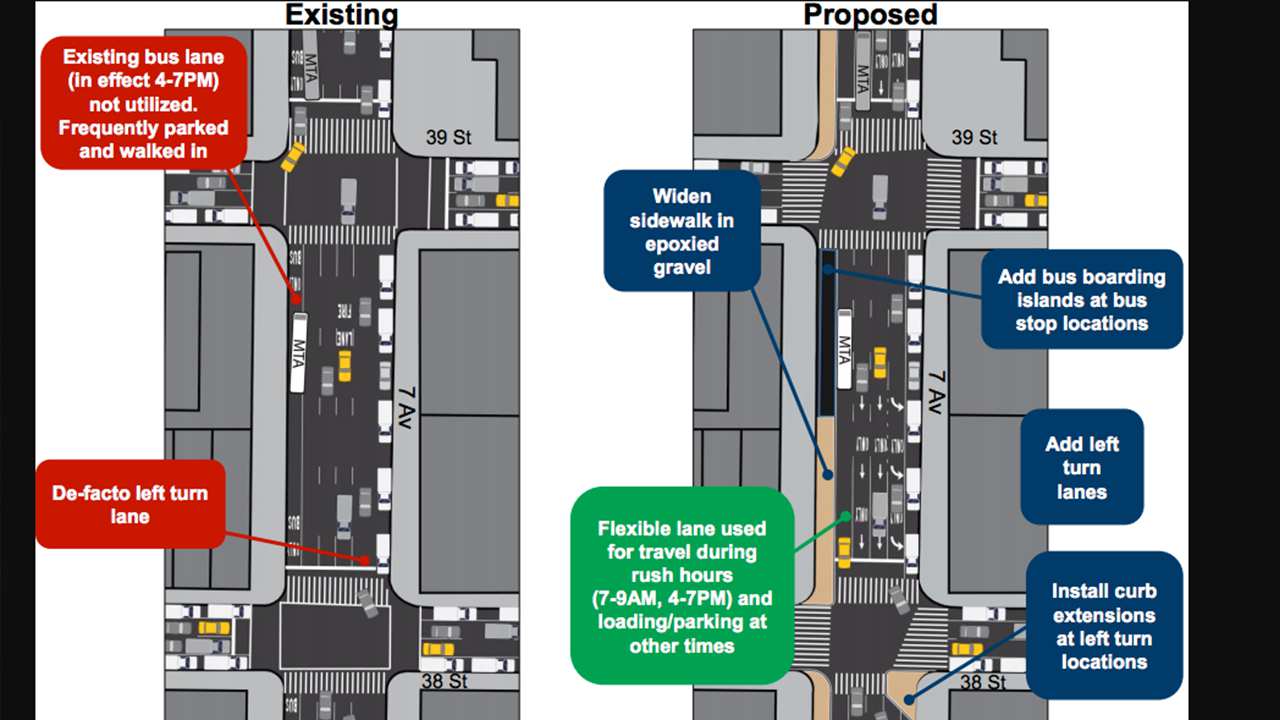 Just take a wild guess what bus drivers think about this idea.
"No I'm not a fan of it at all because I know New Yorkers. And I know New Yorkers are just going to extend they're way right on out to the extension of the sidewalk," said Sidney Davis, a tour bus driver.
Davis, predictably, is pumping the brakes on this plan.
"It'll make everything more congested. It'll slow down traffic. I guarantee it. And it will probably cause more accidents," Davis said.
Under the proposal, the DOT would install 10-foot gravel sidewalk extensions, broken up intermittently with bus boarding islands.
"As a pedestrian yes. As a driver no," a resident said. At least she's being honest.
The community board votes on the project in June.
If approved, the changes will happen by next spring.
"It is New York man you know. That's what makes New York, New York. I walk in the street, everybody else walks on the sidewalk. If I'm in a hurry, I walk in the street," said John Hane, a pedestrian.
"They're in a rush to go nowhere. This is New York," another said.
You know what else feels so New York?
Venting about these traffic changes.
They've been happening now for so many years, it's become a familiar feeling.