UPPER WEST SIDE, Manhattan (WABC) -- A woman who was targeted in a
violent robbery on the Upper West Side
is sharing her story.
Una Kohlmann is bruised, but says her heartbreak is worse than her physical injuries, because the thieves stole some priceless family mementos.
Kohlmann had just gotten to meet her first grandson - she had just left the hospital the day he was born. Now her memory of that joyous day is marred forever. She was punched in the face, shoved to the ground and then robbed. It was violent.
"I had jewelry in my bag that belonged to my family. It's not the monetary value," says Kohlmann.
More than a week later, her shoulder, arms and ribs were swollen, bruised and sore.
"The next thing I knew, was that my whole world went up. I didn't know what hit me," Kohlmann adds.
However, Kohlmann says it is not about her injuries or stolen phone or credit cards. Loved ones no longer with us - it's what they gave her in her bag that she fought so hard to hold onto.
"I had a ring that belonged to my mother-in-law who was a Holocaust survivor and had been buried. I had a diamond pendant that my husband gave me," she said.
Police say the two suspects attacked Kohlmann last Saturday on West 66th Street between Amsterdam and West End Avenue around 11 p.m.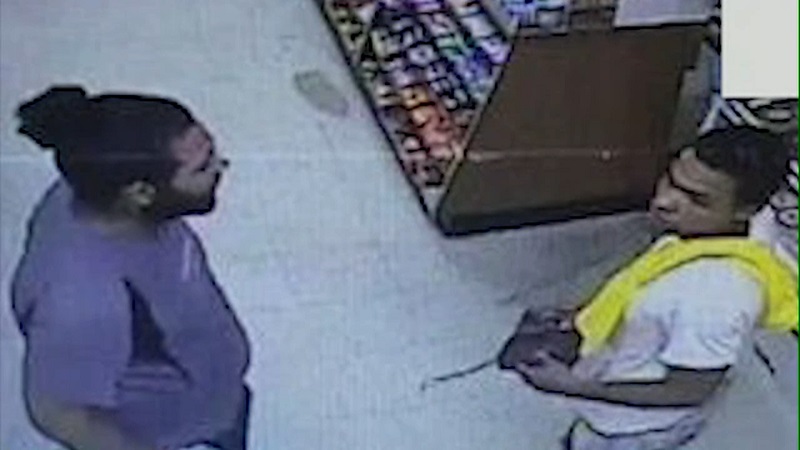 "These are two cowards," she said.
Kohlman says the suspects did not say a word and they punched, pushed and then yanked her bag away from her. They mugged her just steps from her son's apartment.
"Please turn them in, I want my pieces back. They have such value. And these two awful guys, they're horrible picking on me - I'm 69," she adds.
Kohlman says she was assaulted in front of two security guards.
Police say two days later, the suspects did the same thing to another woman just a few blocks away, near Central Park.
----------
*
More Manhattan news
*
Send us a news tip
*
Download the abc7NY app for breaking news alerts
*
Follow us on YouTube