JACKSON HEIGHTS, Queens (WABC) --
A water main break flooded a busy intersection in the Jackson Heights section of Queens Friday morning.
It happened at the intersection of 74th Street and Broadway.
The fire department is checking the surrounding properties, but there are no reports of injuries or evacuations.
Repair crews will work to fix the 14-inch main Friday morning.
50 homes and five businesses in the area are without water service. It is unknown what time water will be restored.
Water flooded into a restaurant as employees an the owners did their best to minimize the damage.
"About 5:20ish, I believe the water started flowing in. The moment we noticed it we had to try to evacuate everyone within the building," said Joseph Choi, business owner.
He then got to work, throwing plastic bags over his shoes. He did what he could to stop the water, but it was more than one man could handle.
"It was flooded above my shoes and downstairs it was enough for us to swim. It was up to our waist and all of the refridgerators, everything, just got toppled over," Choi said.
The worst of the damage was in the basement of the building where they prepare and store food.
The water line on the bathroom door shows how height of the water at its worst.
"It's a little bit surreal, but it's also devastating," Choi said.
They do have insurance to help repair the damage, but it won't help them in the meantime while they are closed down an not receiving business.
A nearby deli did experience some flooding in their basement. They estimate they lost about $50,000 in inventory.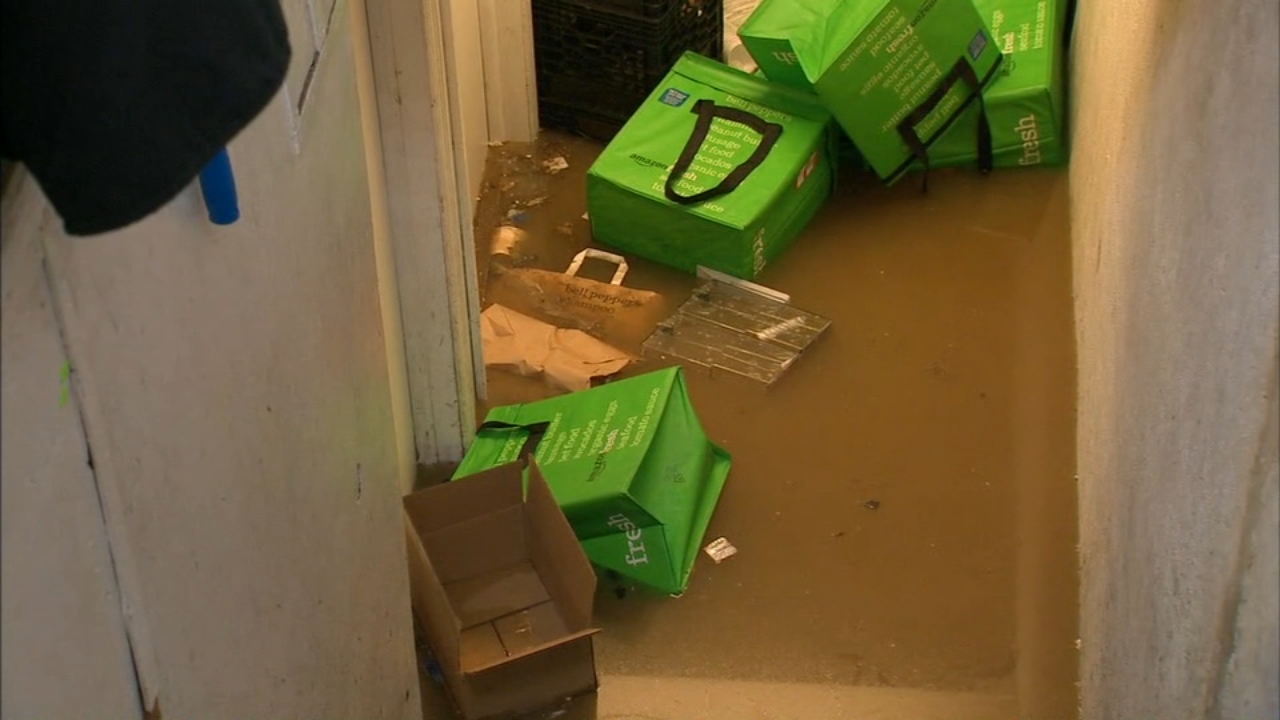 "Probably lots of damage, I don't know, I can't even go down there right now," said Jay Patel, deli manager.
74th Street from Broadway to 71st Road is closed to vehicular traffic. The NYPD is on the scene for traffic control.
There is a subway station at the intersection.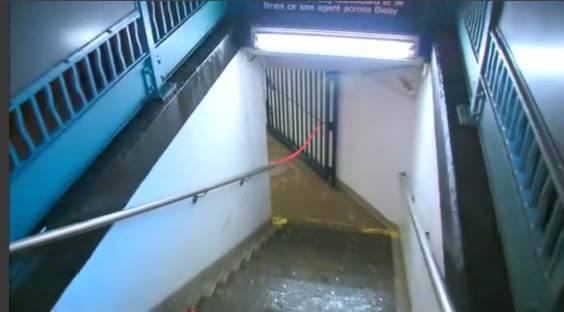 E, F, M and R train service has resumed after previously being disrupted by water on the tracks.
----------
*
More Queens news
*
Send us a news tip
*
Download the abc7NY app for breaking news alerts