INDIANAPOLIS -- Several people were hurt Wednesday as tornadoes ripped through Indiana and Ohio. Residents will get a better look at the widespread damage Thursday.
PHOTOS: Tornadoes touch down in north central Indiana
Several twisters touched down Wednesday night. Ten were confirmed:
1. Near Crawfordsville, IN - Montgomery County
2. Kokomo, IN - Howard County
3. Near Arcana, IN - Grant county
4. Near Woodburn, IN - Allen County
5. Near Berne, IN - Adams County
6. Near Antwerp, OH - Paulding County
7. Near Salem, IN - Adams County
8. Near Bennetts Switch, IN - Miami County
9. Near Brunersburg, OH - Defiance County
10. Near Mahon, IN - Allen County
Kokomo, Ind., is about 40 miles north of Indianapolis. It was
one of the hardest hit areas
. Many homes are badly damaged. But amazingly, no one was seriously injured there.
A preliminary survey shows an EF-3 tornado with maximum winds of 165 mph struck Kokomo, the National Weather Service said.
The tornado leveled a Starbucks. The people inside hid in a bathroom. All of them are OK. The winds tossed cars and RVs through the air before they came crashing down to the ground.
Students dropped to the floor to take cover. Jaylin Gibbons, 14, described the scary moments when the tornado hit.
"It jerked the door out of my hand and i had to shut it and then we ran into the bathroom and then the furnace exploded," Gibbons said.
Utility companies said more than 32,000 customers were without power in Indiana Wednesday night.
Republican Vice Presidential Candidate Mike Pence, Indiana's governor, will be off the campaign trail Thursday. He plans to tour the damage left behind in his home state.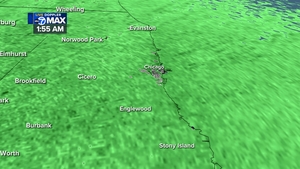 CLICK HERE to see the latest radar view from LIVE Doppler 7 MAX
null