NEW YORK (WABC) -- Skies will clear on Wednesday and it will turn mostly sunny and breezy.
Here is the 7-day forecast for the Tri-State area:
Fall Foliage Map 2019: Where to the see the brilliant colors of autumn
Wednesday
Mostly sunny with a high of 65.
Thursday
Mostly sunny and pleasant again with a high of 67.
Friday
Partly cloudy with a high of 64.
Saturday
Clearing and cooler with a high of 58.
Sunday
Some rain moves in with a high of 59.
Monday
Clouds give way to sun with a high of 64.
Tuesday
Partlly sunny with a high of 62.
Click here for the latest watches and warnings from the National Weather Service
.
Check the weather any time at
abc7NY.com/weather
. For weather updates wherever you go, please
download the AccuWeather app
.
Here's a look at the 7 Day AccuWeather forecast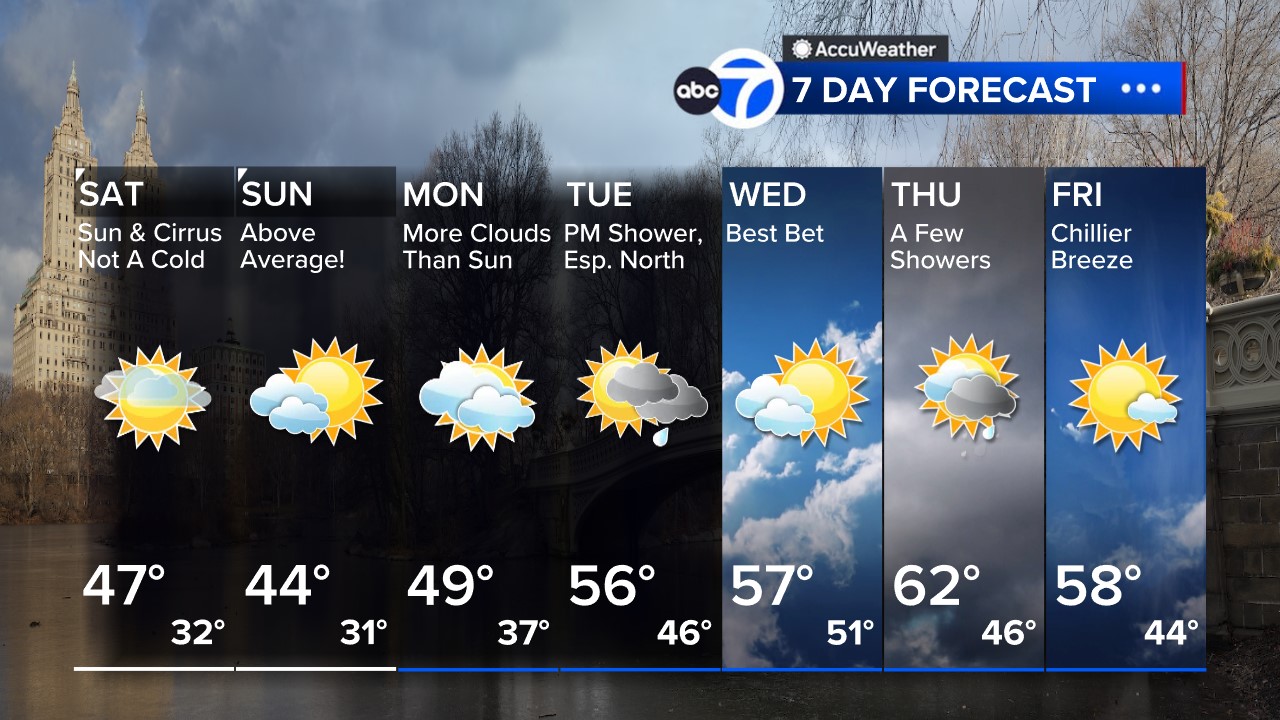 ----------
*
Get the AccuWeather App
*
More AccuWeather
*
Follow us on YouTube
*
More local news
*
Send us a news tip
*
Download the abc7NY app for breaking news alerts