NEW YORK (WABC) --
Strong storms packing damaging lightning and hail are moving through the New York City area Wednesday, triggering weather warnings in multiple counties.
The weather system entered the region just before noon. Warnings were issued for parts of New Jersey and Westchester County in New York.
Some warnings in effect in the region.
Click here for the current list
.
INCIDENT REPORTS
In Woodbridge, New Jersey, police said lightning struck a pole on West Pond Road near the Perth Amboy line. The strike caused the pole to catch fire.
In Wayne Township, police report a downed utility pole, downed wires and flooding on NJ 23. All lanes were closed and traffic has been detoured.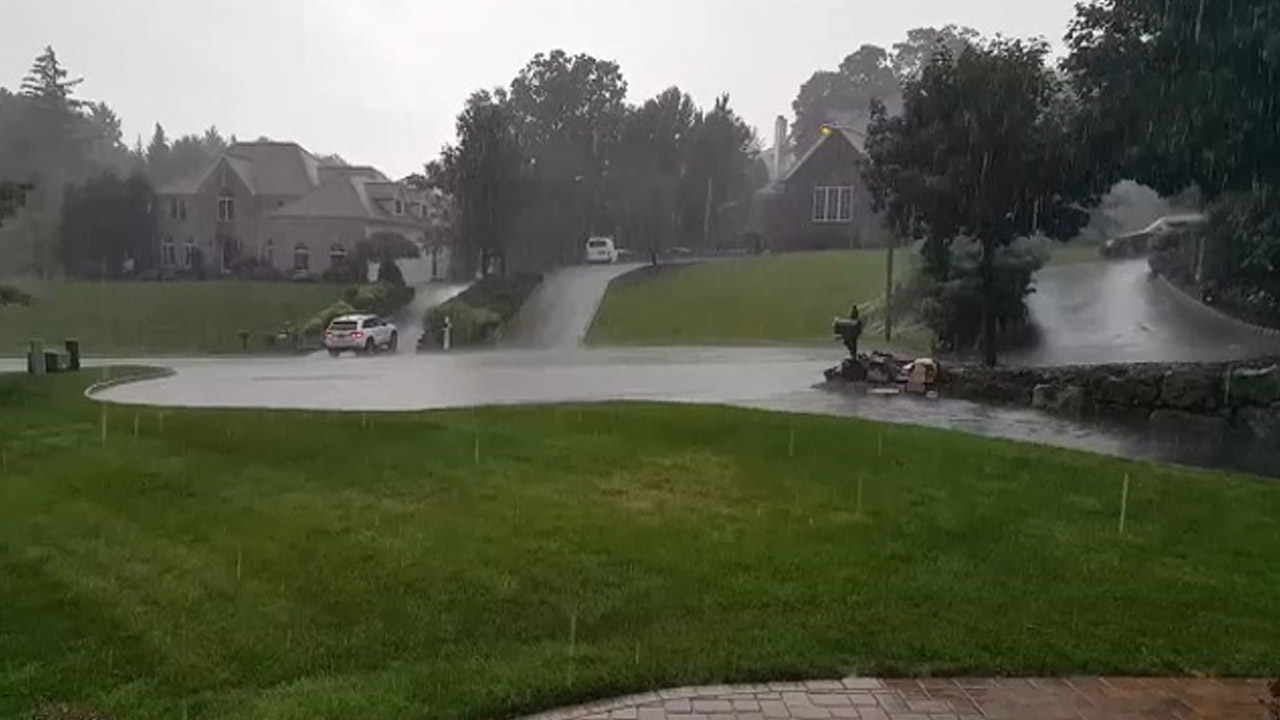 Large hail was reported across the area, including in Paterson, North Caldwell and Fairfield in New Jersey.
Here's video showing the hail falling in Fairfield:
The storm caused the power to go out for more than 10,000 customers in New Jersey.
AIRPORT IMPACTS
* JFK: Arriving flight are delayed an average of 3 hours and 36 minutes
* Newark (EWR): Arriving flights are delayed an average of 5 hours and 51 minutes
* La Guardia (LGA): Arriving flights are delayed an average of 6 hours and 18 minutes
If you have photos or video of severe weather, send them to us on Twitter or Instagram using the hashtag #abc7NY.
Keep checking back for the latest on the AccuWeather forecast from Eyewitness News' team of meteorologists.
Watch the latest forecast here: