NEW YORK (WABC) -- A Winter Storm Warning remains in effect for Suffolk and Fairfield counties until 4 p.m. as yet another nor'easter wallops the New York area, with a Winter Weather Advisory for Nassau County. Advisories have been canceled for the five boroughs of New York City.
Lingering snow tapered off toward midday Tuesday, with little or no additional accumulation in and around the city. But heavy snow into the afternoon over eastern Long Island will bring totals in Suffolk County to 6"-10" with some spots receiving up to a foot.
Elsewhere, clouds break for a few peeks of sun, and it'll be windy and cold with the high getting up to 40 late. Expect north winds of 12-25 mph, gusting up to 35 mph in the city and up to 50 mph on Long Island.
Expect lingering clouds Tuesday night. It'll be brisk and cold with a low of 32, so watch out for areas of black ice developing.
Wednesday will be brisk and cold with times of clouds and sun. Watch for a flurry and even a locally heavier snow shower in the afternoon. Highs will be around 40.
Here's a look at the 7 Day AccuWeather forecast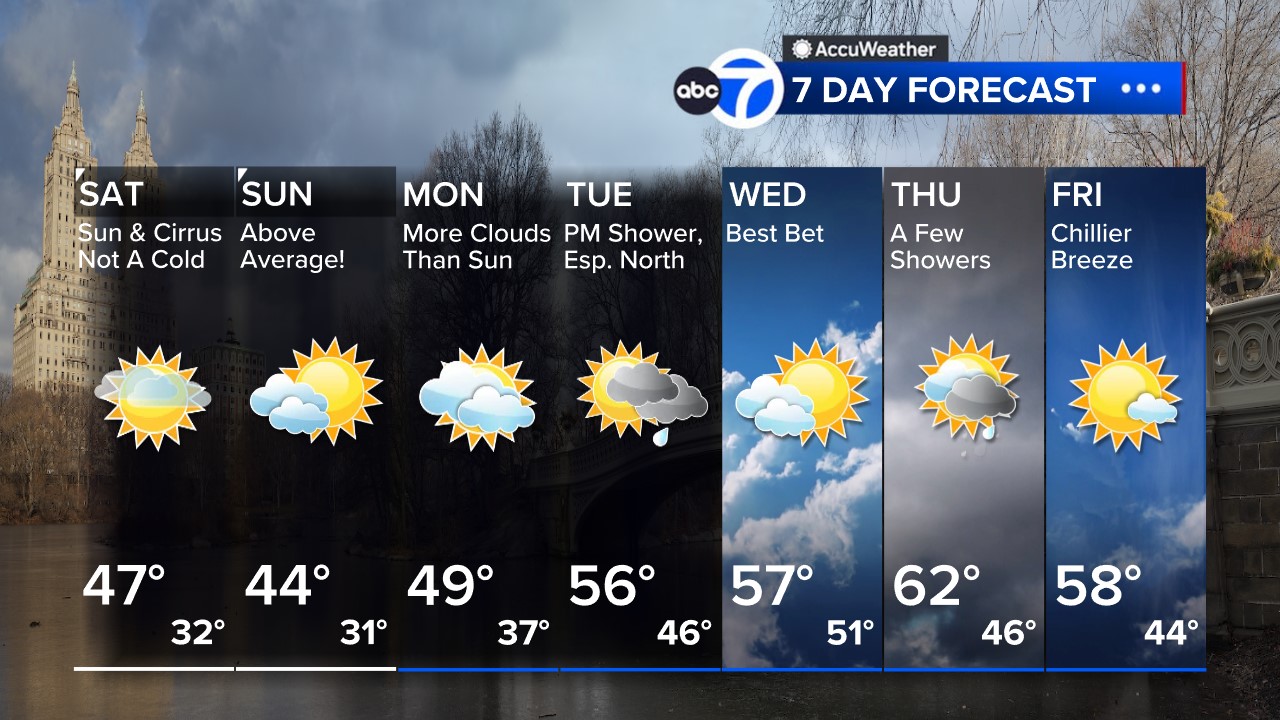 Click to watch the 7-day AccuWeather forecast
and get all the weather any time at
abc7NY.com/weather
. For weather updates wherever you go, please
download the AccuWeather app
.